Win The War Against Fleas
& Ticks Without Toxic Chemicals.
Proven Organic Formula Used For Over 6000 Years To Kill and Repeal Fleas
With NO Allergic Reactions, itchy Rashes or Irritated Skin.
Introducing DEWEL™ PRO Guard Flea And Tick Collar
The #1 Vet-Recommended, Allergy-FREE Flea Collar On The Market.
DEWEL™ PRO FLEA COLLAR TOP FEATURES
GET RID OF FLEAS & TICKS FAST

Within 48 hours of application, it absolutely kills the fleas.

JUST 1 COLLAR FOR 8 MONTHS

The simplest and most convenient anti-flea solution that works up to 8 months.

Eco-friendly and hypoallergenic, absolutely safe for pets and humans.

Our flea tick collar is specially designed for dogs. Just cut off the excess length for a perfect fit

Does not interfere with other leash collars and can easily be worn simultaneously.

Our flea & tick collar is water-resistant and remains effective following a shampoo treatment, swimming or after exposure to rain or sunlight

DEWEL™ PRO collar will cost you around $20, which means just $2.49/month, and this ridiculously low amount keeps you safe from extra jobs and protects your dog around the clock.


LOVED & TRUSTED BY THOUSANDS OF PET PARENTS
DON'T JUST TAKE OUR WORD FOR IT...
BASED ON 1000'S OF HAPPY DEWELPRO'S CUSTOMERS

"We first used the flea collar after recommendation from the vet . We live in the country and my great Dane was covered in ticks. It not only kills them but repels them as well. If a flea and tick medicine doesn't repel them it(s useless to me. But this flea collar repels. Once they wear it we have NEVER found a tick on them. This last longer than 7-8 months. We only replace it one a year. We put it on in April and then they wear it year around. Gone are the days of forgetting to put their monthly medicine on that leaves a nasty residue on their back. We have small kiddos and this a safe. No odor like traditional flea and tick collars. We will never go back to frontline or any other flea medicine. Dewel pro is literally the best flea collar for dogs. Period."


"So let me say first I have not been compensated in any way for this review, and I rarely take the time to write a review.
Having said that, I felt this was so necessary because of our journey with our pups. Last year we moved to a new (old) home in a beautiful, but very wooded area.


Our dogs have never ever had a fleas or ticks. We have 3. A basket that lives outside, and our girls who live inside. Well, we got fleas, and when I say we..I mean we.
The dogs, the house, the yard. It was horrible.We treated, and treated and treated some more. Both professionally as well as every at home method out there.
We spent thousands..yes thousands of dollars, and the poor dogs...oh my gosh. It was terrible. We battled for over 3 months even after the first hard freeze!
I was so thankful when we finally won that battle! So, May rolls around and I saw this flea collar on Facebook. I Bought the flea collar for dogs, 3 in total, placed them, and here we are June and I am not kidding when I say we have not had 1 single flea or tick on any of the dogs!! NOT 1!! We are customers for life!
Now... as far as the negative side effects, I can't say I saw any, just a little strong smell when you first put the collar and it will disappear after a couple of days.

Just follow the instructions to a T, place the flea collar loosely, (it only needs to be in contact with the fur) and *make sure it is an authentic device and not fake.
I'm sure your pet will be as happy and healthy as ours! ( I watched for neurological)! And our poodle no trouble ( I watched for skin)!! ...and our Bassett Bogey, well he's just happy as a lark and outside rolling in the dirt right now.
Finally, they have a super friendly customer support, if you need anything just contact them, and I strongly recommend Dewel pro collar for any pet owner looking to get rid of fleas safely & naturally without breaking the bank.
Thank you so much for taking the time to read my review.
God Bless ❤️
— Dylan Christoper"


"Got this flea collar for my two dogs aka my children. Was extremely hard seeing them scratch away and bite their skin because some fleas wished to intrude. However, this flea collar for dogs has completely changed that, no itching and biting at their skin, and no flea in site.
I'm extremely happy, especially, since I was a bit skeptical that this collar would do nothing for my dogs and would be a total waste, but it wasn't.
Also purchased their cat flea collar and am super pleased with that collar also!"

"I've been purchasing this flea collar for my Siberian Husky every 5 months for over 2 years. It works EXCELLENT! He has NOT had a problem with fleas or ticks since our Vet recommended this collar. I found at 5-1/2 months he would begin to scratch and chew.
So I have this flea collar for dogs automatically sent every 5th month and he has not had a problem since. The package says it is good for 8-months and perhaps on a smaller breed (where the distance from his tail to his collar is not so great) it may well last 6 months or longer. But for my large Husky I found 5 months to be time to swap in a new one. NOTE: When I bath him or he goes for a 'spa day' (lol) I REMOVE the collar and put it right back on him as soon as I finish brushing him out. Well worth keeping him healthy and flea/tick free.
Side note, we have a 21-acre ranch filled with brush though he is an inside dog, he does go out whenever he needs to for pleasure or for business. Sometimes roaming our ranch for hours. Yet never has he brought home one fleas or ticks (and there are plenty of both here!."



"Great delivery time I was impressed! I have a flea collar on both my dogs a little strong for the first few days then good. I haven't seen anything on my dogs so I'm super happy and even the mosquitoes aren't bugging them. To say the least "I'm happy!"

"I can NOT praise this product enough. My husband and I fostered two 4 week old kittens. At that age, they're too young for flea medicine so when I brought them into my house, I also brought in LOTS of fleas, and gave them a nice home because my house is mainly carpeted.
I was getting flea bites, and my dog was scratching- I felt like such a monster doing that to him. After we got those cats adopted, we got the house sprayed for fleas and I gave my dog a bath in dawn dish soap and hand plucked all the fleas off of him. (Took hours) But alas, all of the dead fleas were replaced by alive ones. Got my house sprayed again, then a third time along with getting my dog COMPLETELY shaved.
Then my friend recommended the DEWEL flea collar. Within a week, my dog was no longer scratching and I was no longer being bit! This is totally rocked my world and did the impossible. I was so hooked I immediately bought the cat flea collar when I got my cat. Thank God for the DEWEL PRO flea collars!"

"it has worked for my dogs. I have a Chihuahua mix and a Bichon. They were being eaten alive, as well as myself, and I felt like I had tried everything. I didn't want to use any flea collar with chemicals because I had purchased everything that I could think of and nothing else worked.
I felt that using a natural flea collar would outweigh the risk of flea and tick borne disease. For me and my fur babies they have definitely worked.
Price was crazy low and I'm forever thankful for DEWEL PRO company."

"We live in SE Houston and the coastal fleas have become mutant super villains bent on world domination. Frontline stopped working completely. Advantage II only works for a week at a time-- too much cost and chemicals for your pup. I was starting to think Kona would just have to endure a lot more baths when I talked to a breeder about what she uses for her show dogs. Instantly she replied "DEWEL PRO flea collar. Trust me, you'll be glad you did."
The first day I combed her and found a few dying fleas. It took about a week before I stopped finding any at all, alive or dead. Give it some time to work and realize you probably have a lot in the environment that need to have the opportunity to jump on your pet and die. Good riddance!
UPDATE: When our second dog (golden retriever puppy) rapidly outgrew his size small, we got him the larger collar. Within a few days, I could feel little bumps around his neck and knew it was an early sign of a reaction. I attribute this to the greater width of the new collar and the fact that he still has some "puppy fluff" instead of all is adult fur yet. The bumps have since scabbed up, but they are very minor except for causing him some discomfort and making him want to scratch often.
Kona (small mutt!) still has no issues whatsoever. I am not changing my review from five stars because this flea collar WORKS when nothing else has been on our fleas. We will try again with our golden when he grows some more fur coverage and update again."


" This flea collar has been the only solid protection my animals have had against Florida pests. Drops from the vet didn't work, but this flea collar works great. We purchased one for our Saint Bernard puppy and our older Boston Terrier mix. Now, if it could keep the ants from biting them, I'd be even more excited. :)"
" I normally take reviews with a HUGE grain of salt...I'm a skeptical so & so and think half the time they're PAID reviews. Having said that. Our dog Gizmo is OLD He'll be 16 in Feb. He was about 13 when we found this and were dealing with, what WE call, terminator fleas. You know the ones you can spray with NAPALM and they're like...whatever. We tried EVERYTHING.
Nothing was working and they were so bad on him he was losing weight.
I got online and just HAPPENED to get a banner ad for this flea collar and decided to check it out. Desperate we decided to buy it and I'm SO HAPPY WE DID!!
They've lasted around a year for us each time. The fleas were GONE within a few days. We'd get some popping back up from being outside or in the carpet (if you've got indoor animals you know the drill) and THEY were gone.
We did nothing else besides vacuum and from that day 2 years or so ago we've never looked back. He's old and has medical issues so capstar and the topicals would be really rough on him. ZERO issues with this. If you have dogs/cats and deal with flea issues you NEED to give this flea collar a try. You SAVE MONEY. C'mon..one collar for a YEAR vs MULTIPLE of the others? I can NOT recommend this enough!!!!"
For too long, we've had to choose between getting rid of ticks and fleas on Pets or using harsh, dangerous chemical treatments. Here At DEWEL™ PRO We've changed that. This is a one-size-fits-all, totally organic flea and tick collar that uses natural oils that deter and eliminate harmful parasites that want to feast on our Pets. for less than $2.50 per month! A perfect fit for health-conscious homes with young children.

You Love Your Pet. Fleas Do, Too.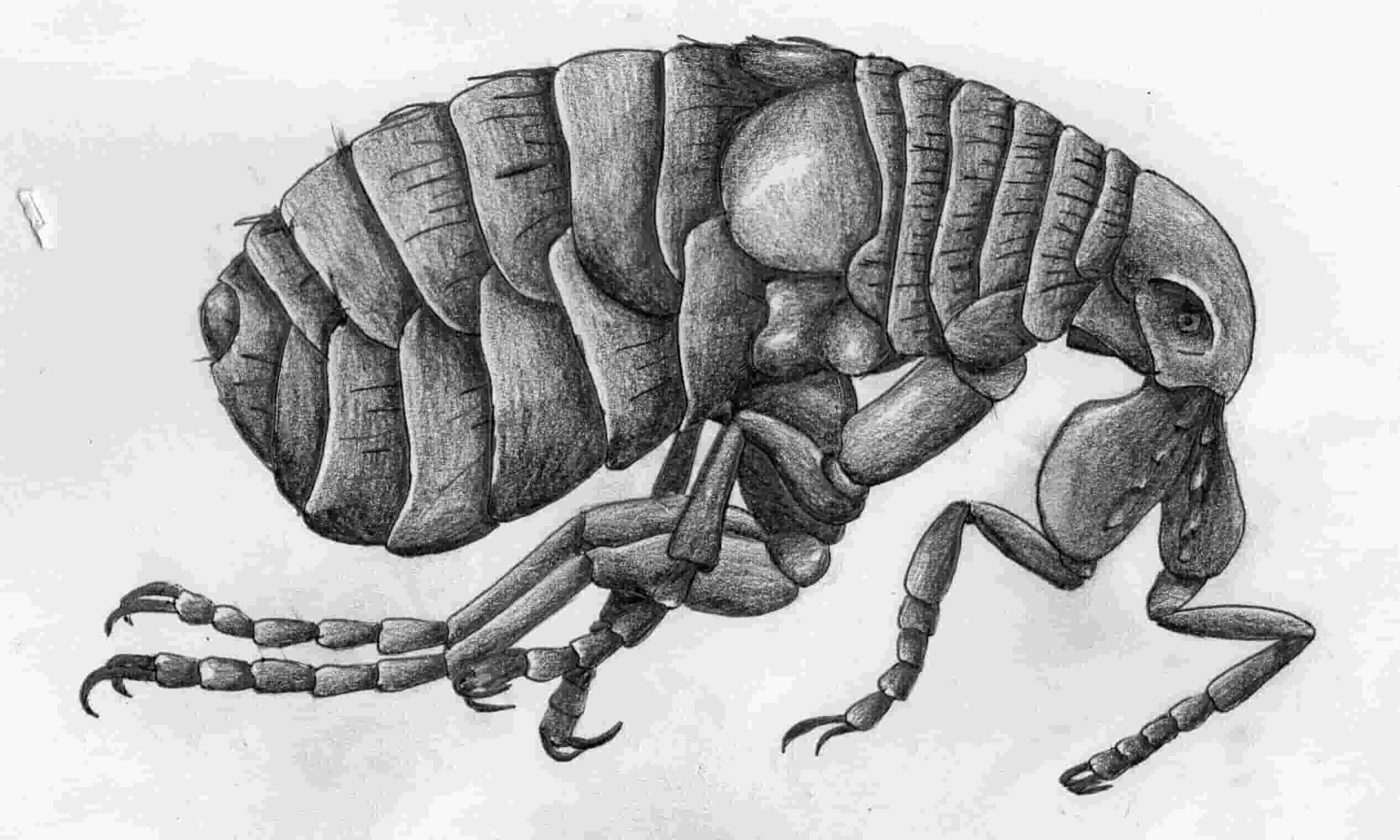 More than 150,000 dogs & cats die every year due to ticks & fleas infestation!
These tiny, blood-sucking parasites irritate your dog and infest your home—often before you realize that fleas have moved in.


They are celebrating this time of year and are out in abundance. Although there are more than 2,200 kinds of fleas, it only takes one type to cause a lot of misery for you and your pet.


Adult female fleas are capable of laying as many as 50 eggs per day (yes, per day!), and live up to 100 days in the soft, warm fur of your beloved pet.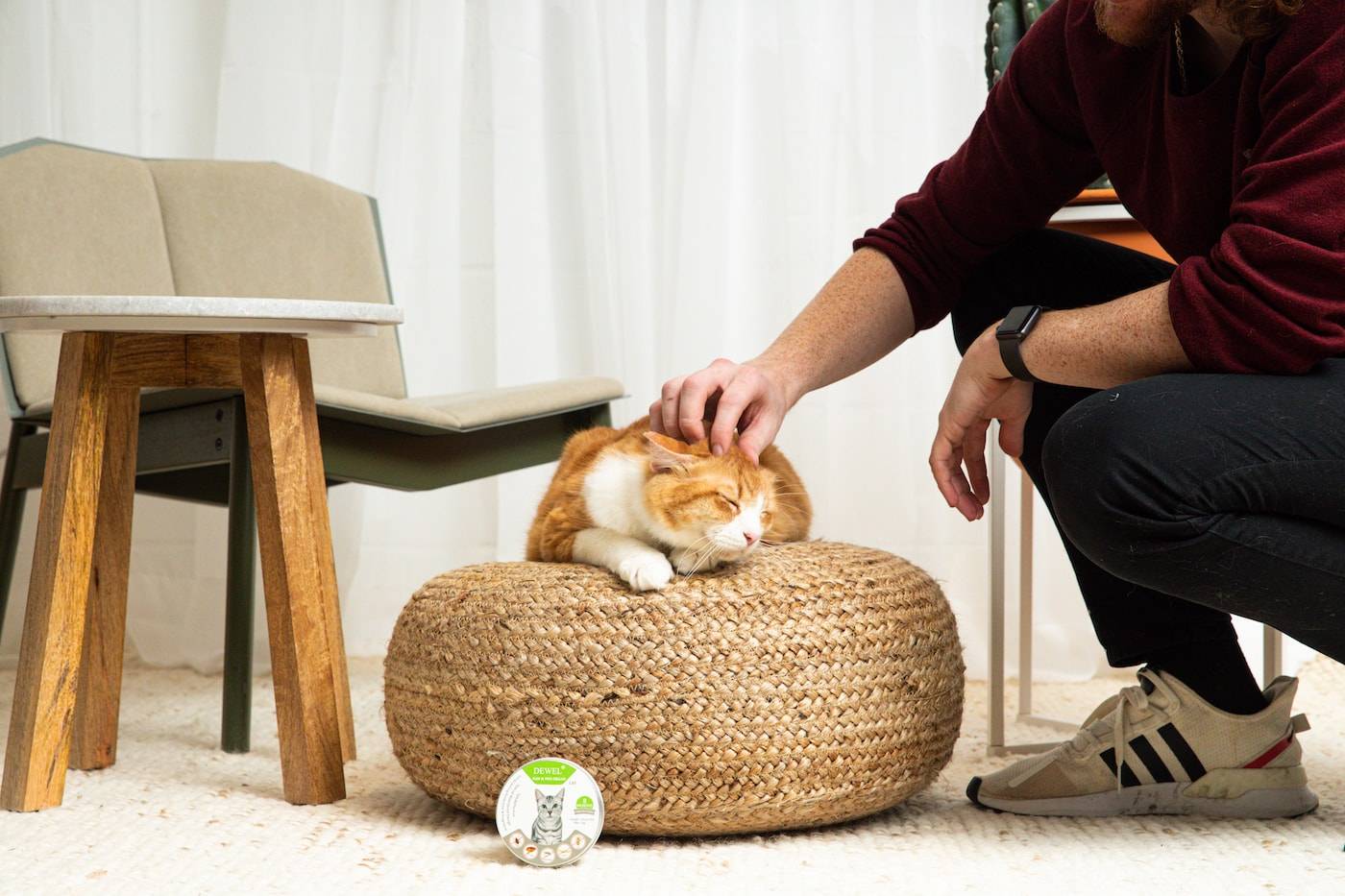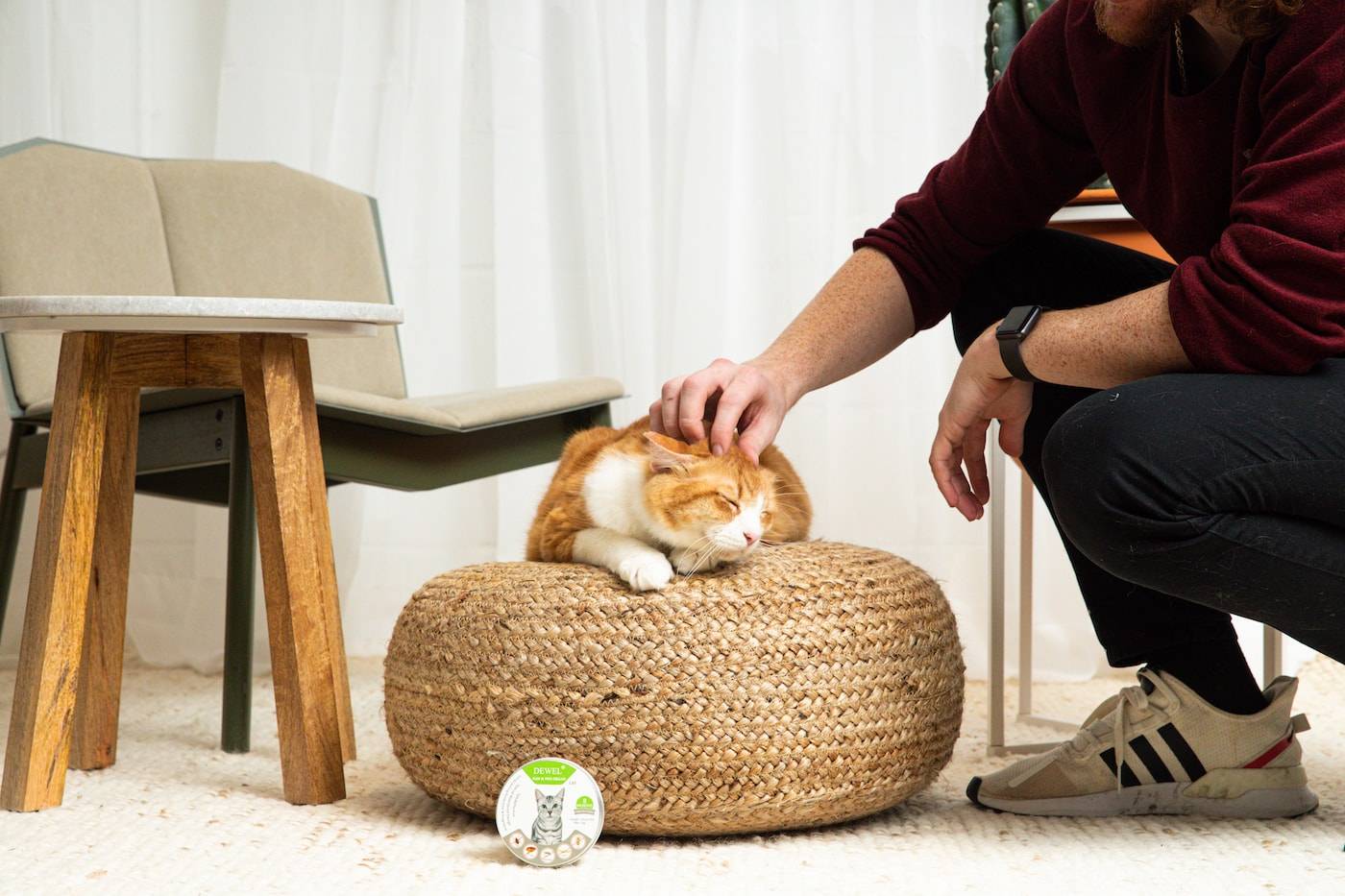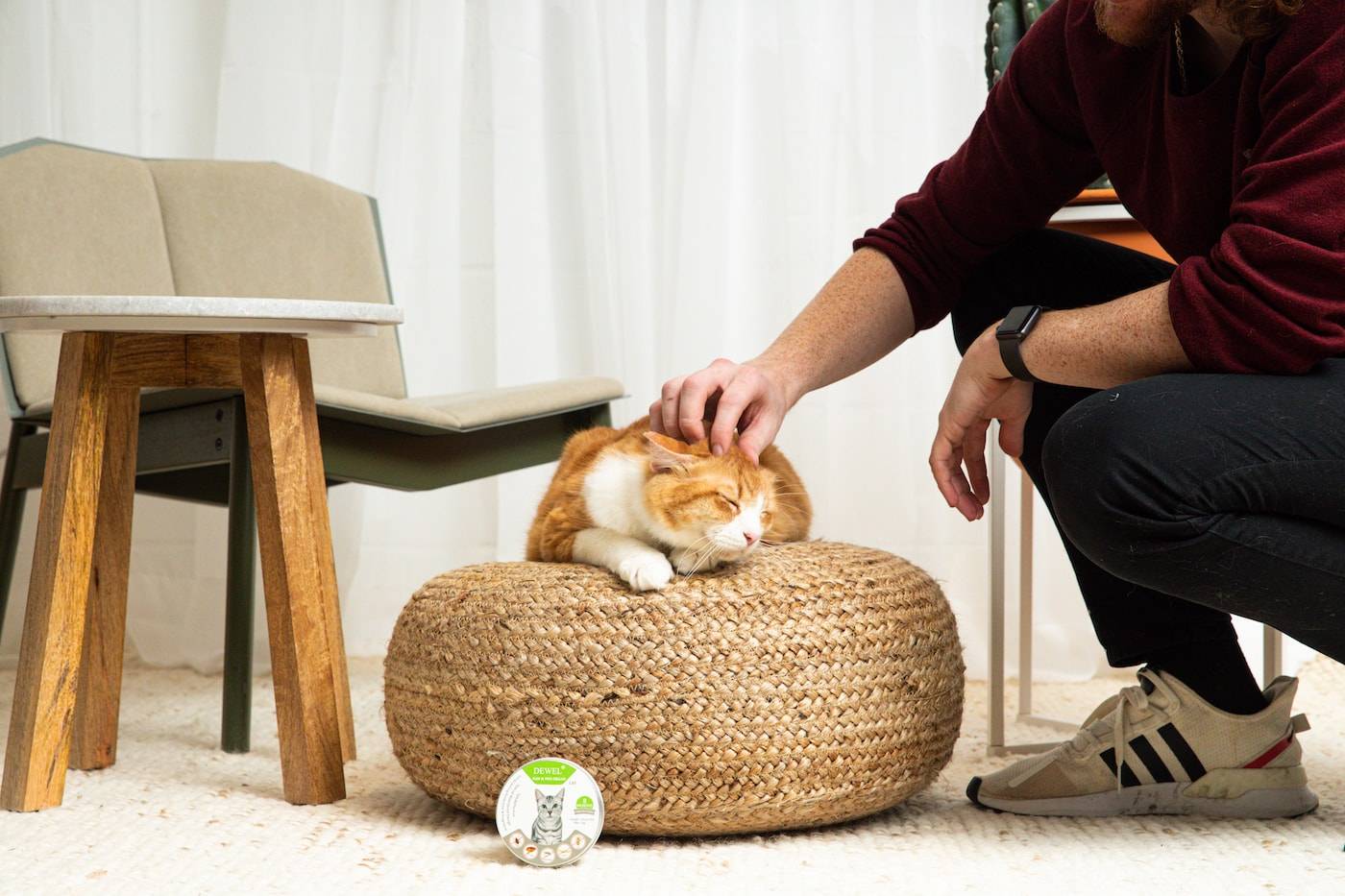 Fleas can take in 15 times their own weight in blood. Dogs or cats that lose too much blood may develop anemia, a dangerous drop in the number of their red blood cells. Puppies and kittens are especially at risk.

Signs of anemia caused by fleas include pale gums and lack of energy. Fleas are the most common cause of skin disease in dogs and cats.

When a flea bites, it injects saliva into your pet's skin. This may trigger an allergic reaction.

It's bad enough that fleas cause severe itching and other injuries with their bites. It's worse when the infestation leads to one or more of these serious illnesses.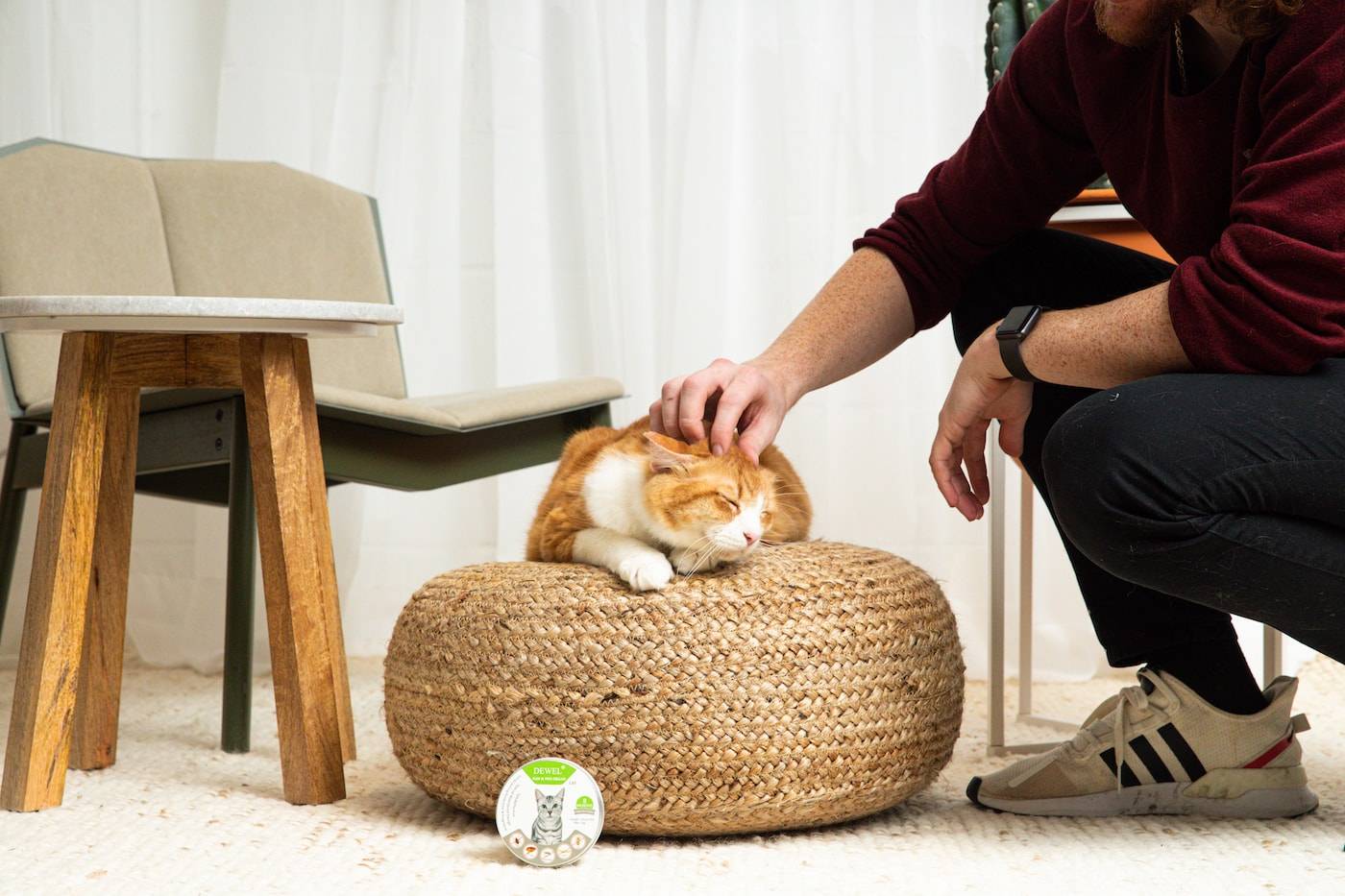 flea infestation may trigger an allergic reaction. Signs include intense itching, hair loss (especially just in front of the tail), scabs, and red, irritated skin, which may lead to skin infections.
Enjoy Peace of mind knowing your FUR FRIEND is protected
At DEWEL™ PRO, we love pets as much as you do. That's why we developed this remarkable flea collar. Many flea and tick products are highly effective at removing parasites.

However, that level of effectiveness is only achieved with dangerous pesticides that can poison your fur forever friend along with the fleas.

The DEWEL™ PRO flea collar eliminates fleas and poses no safety risk.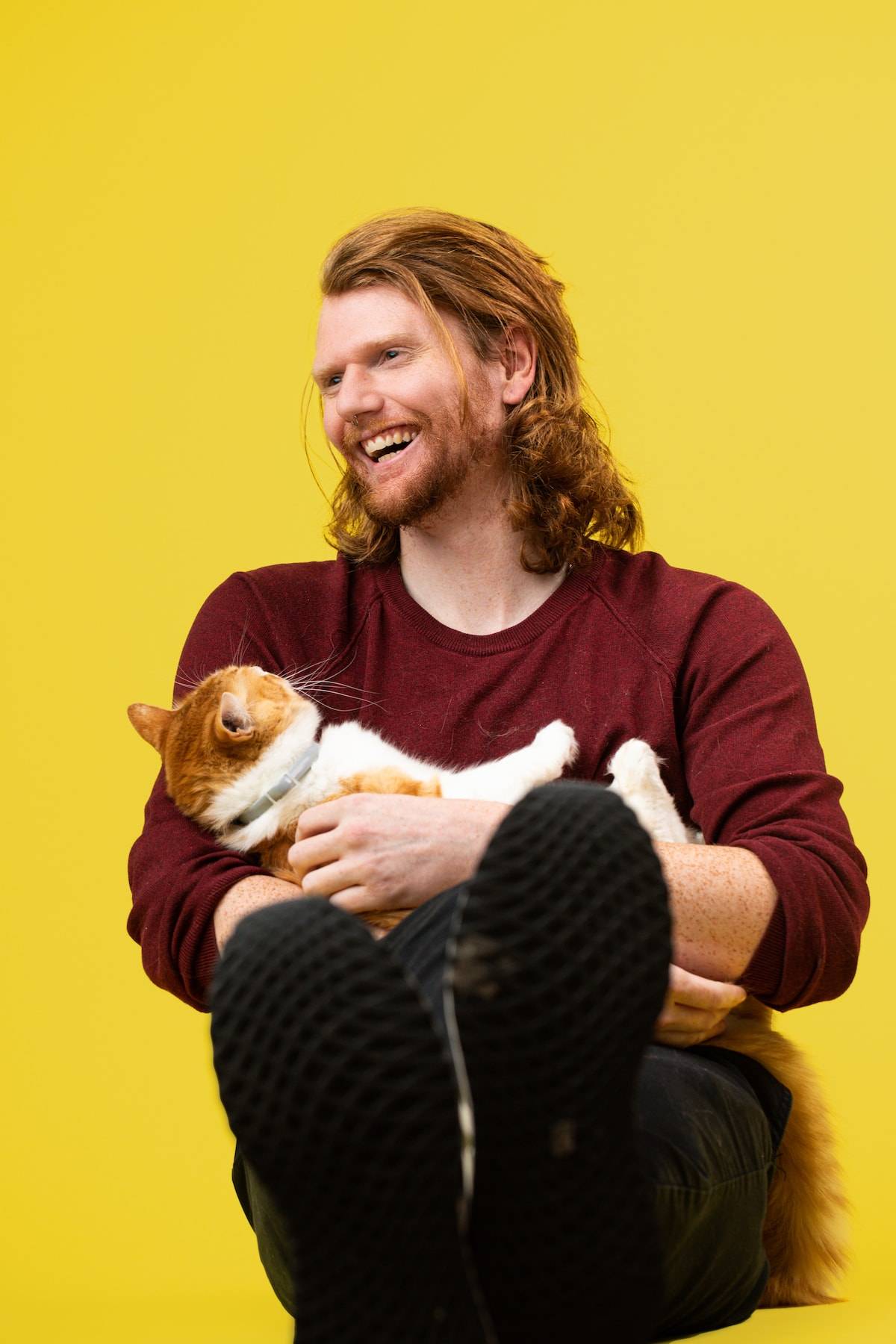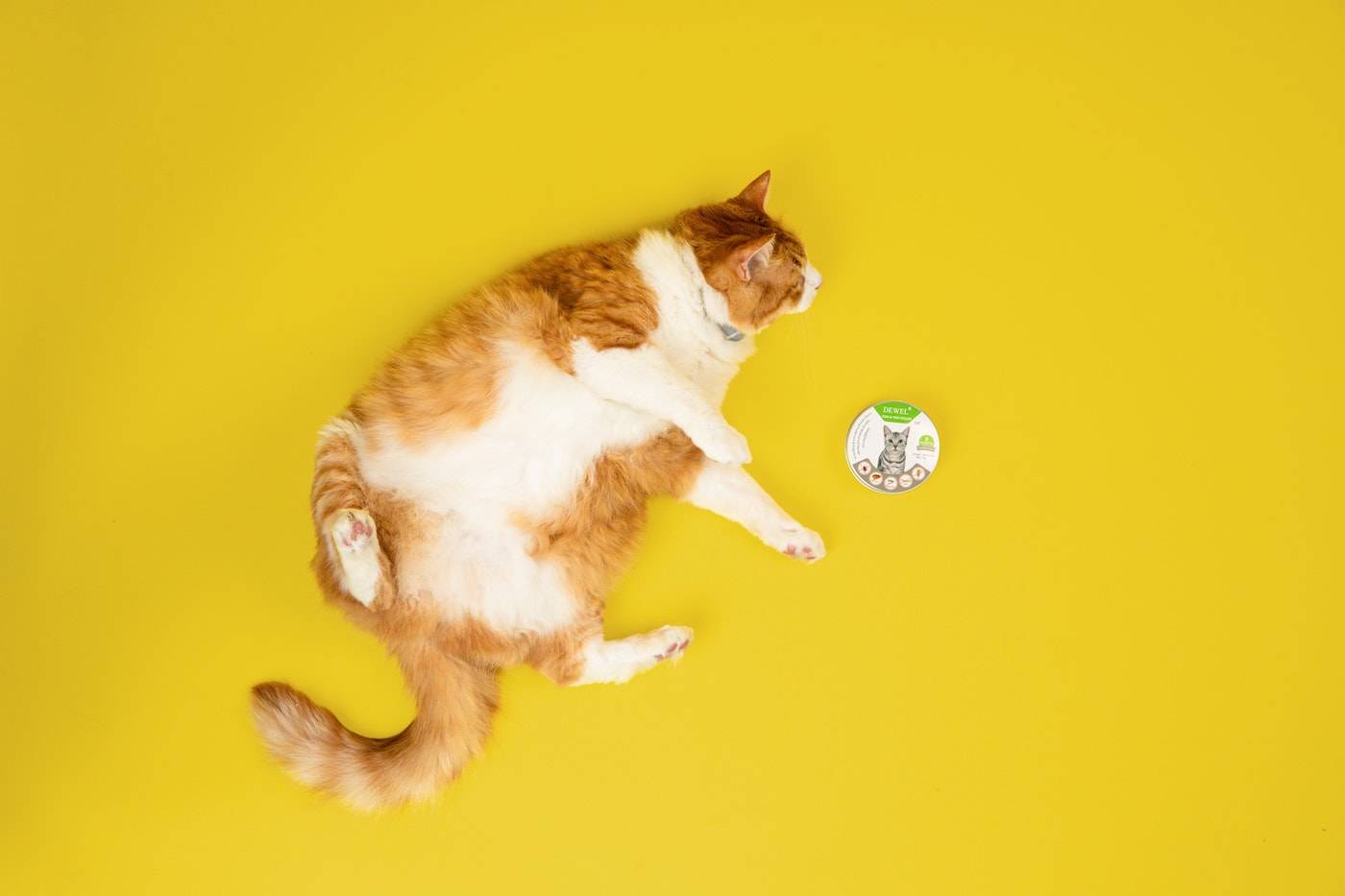 24/7 Robust protection FOr 8 CONTINUOUS MONTHS
The proven organic formula stored within the flea collar is released in low concentrations over your pet's hair and skin surface for 8 continuous months to keeps your beloved pooch and your sweet kitty safe from ticks and fleas.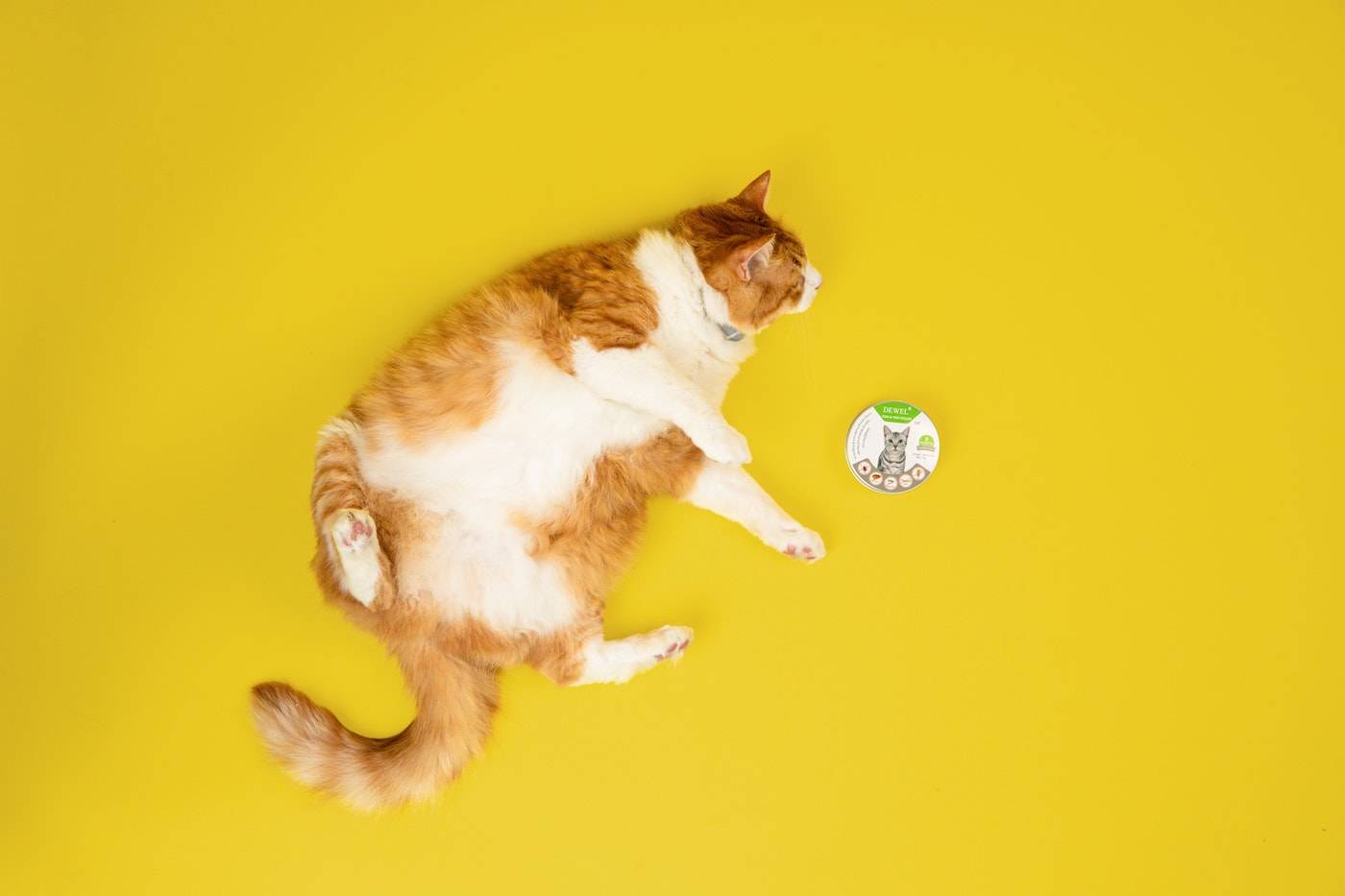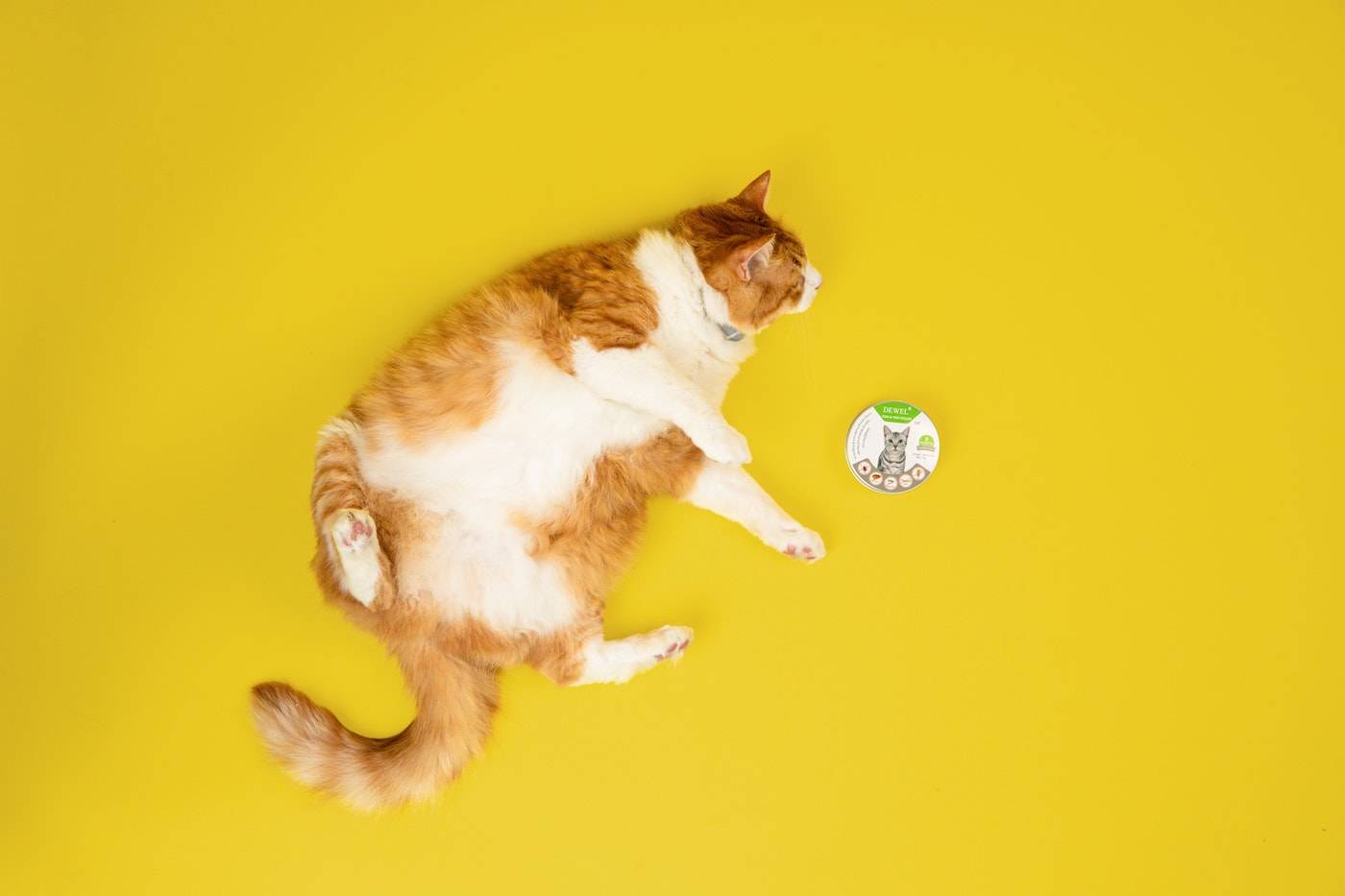 100% Natural Flea & Tick Treatment – Eco-friendly and hypoallergenic, absolutely safe for pets and humans.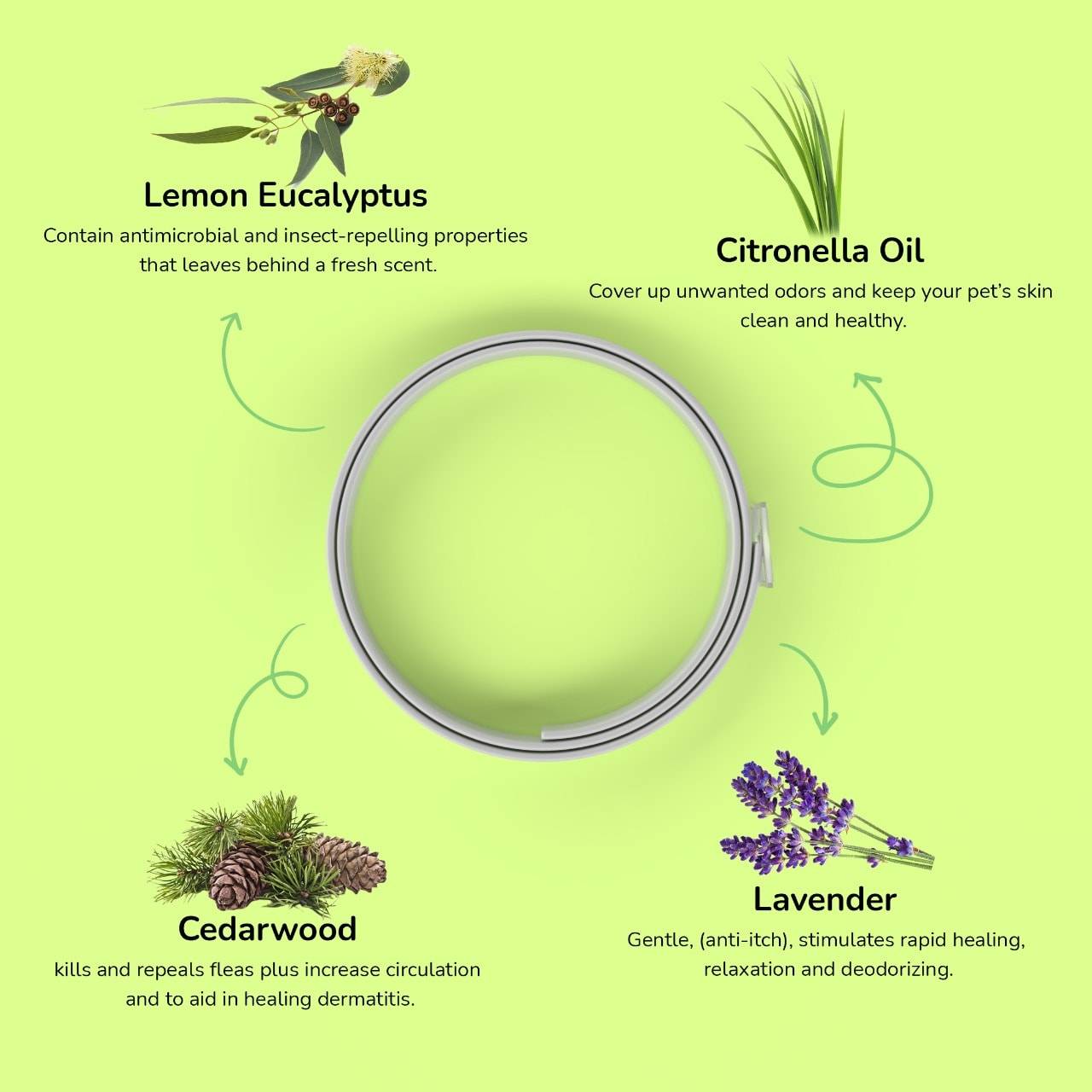 Keeping your pet FLEE-FREE without continually overwhelming their bodies and immune systems with toxic poisons.

Eco-friendly and hypoallergenic.

Proven formula that have been used for over 6,000 years to safely treat a variety of conditions.
For decades toxic chemicals have indeed been used in similar products to protect dogs & cats from the discomfort and diseases brought on by parasites. Unfortunately, a side effect of these popular medicated collars is that they can be harmful to both your pet and the environment.
That's why here at DEWEL™ PRO we looked for a natural flea treatment that offers the similar effect of repelling ticks and fleas without the use of chemical additives.

The result was to create our very own flea collar based around all-natural essential oil active ingredients. This proven blend of organic oils used for over 6000 years repels pests by intoxicating the sensory system, causing disorientation.
30,000+ Pet Parents Love Our Flea Collar
Product not what you thought?
WE HAVE A 90 DAY RETURN POLICY
Our on-site Customer Care Advocates are here for you.

Industry-Leading Response Times
Multichannel Support Options
Customer Satisfaction Pledge
They Are HERE... Are You Prepared?
It's time to brush up on ways to keep ticks and fleas and the nasty diseases they spread away from your fur baby.

Healthy, Safe Organic
Ingredients
Loved By Our Customers: 10,000+ Five-StarReviews
Loved By Our Customers:
10,000+ Five-StarReviews
90 Day Money Back
Guarantee
100% Satisfaction
Guaranteed