Continuous Release for Long-Lasting Prevention
Continuous Release for Long-Lasting Prevention
Introducing The Best Flea & Tick Collar For Cats
The #1 Vet-Recommended, Allergy-FREE Natural Cat Flea Collar
BEST FLEA & TICK COLLAR FOR CATS TOP FEATURES
GET RID OF FLEAS & TICKS FAST

Within 48 hours of application, it absolutely kills the fleas.

JUST 1 COLLAR FOR 8 MONTHS

The simplest and most convenient anti-flea solution that works up to 8 months.

Eco-friendly and hypoallergenic, absolutely safe for pets and humans.

Our flea tick collar is specially designed for dogs. Just cut off the excess length for a perfect fit

Does not interfere with other leash collars and can easily be worn simultaneously.

Our flea & tick collar is water-resistant and remains effective following a shampoo treatment, swimming or after exposure to rain or sunlight

DEWEL™ PRO collar will cost you around $20, which means just $2.49/month, and this ridiculously low amount keeps you safe from extra jobs and protects your dog around the clock.


LOVED & TRUSTED BY THOUSANDS OF PET PARENTS
DON'T JUST TAKE OUR WORD FOR IT...
BASED ON 1000'S OF HAPPY DEWELPRO'S CUSTOMERS


"I've used this flea cat collar made of natural ingredients from Dewel pro three times so far and it works wonders. But let me start with a story:
Back in 2017 around Memorial Day I found a beautiful calico kitten. I just had to have her so I caught her and gave her a bath. But I didn't bathe her well so we ended up with a flea problem. I already had another cat but I never used flea treatment products on him because he never went outside.
In no time both cats had a flea problem and there were so many fleas they were starting to bite us. It was so bad when you stepped on our porch you walked away with fleas.
So I knew I had to start at the problem. We went to a pet store and they suggested we buy this product. It was pricey but for 8 months protection it made sense, so we got two and some flea killing spray. After getting the collars on the cats and spraying like crazy the flea problem went away in a little under two weeks.
If this product didn't do its job effectively then we would have still had a flea problem. Even now it still works and I went and found ANOTHER kitten (this one I bathed well also FYI dawn soap is a good flea killer) and if I missed a flea we would have a flea problem but everything is fine and I love these flea collars"


"My husband and I have had a really good experience with these natural flea collars from Dewel pro. We've ordered them for all 5 of our cats. Part of our basement has a dirt crawl space and there is standing water on occasion even with the humidifier running 24/7.
We do manage our dog with his own drops, and he does bring various bugs into the house from our yard. The cats don't seem to mind the collars. They've had no irritation and have even chewed on them with no reaction.
There's gapping in our outside door to the basement, off the side of our patio. There are plenty of ways for unwanted insects to enter the house, and the most we've had to battle has been ants. I have to assume that everything is fine, so yeah, I'd definitely recommend these collars as an effective, budget-friendly natural solution."

"I don't normally review but I'm so glad I've came across this amazing natural collar. I've never lived in a part of the country where there were ticks and fleas. My cat become lethargic, was constantly scratching himself and would hide away through out the day. I've found this natural collar form dewel pro on google and he is back to himself within 3-4 days, eating more, running and playing. Those fleas were draining my poor babe! So glad he is better now!"

"Once upon a time there was a discontinued flea collars that both my cat and dog loved to wear, smelled good, and helped us defeat the horrific war on fleas in '14. Alas, my dog has passed on to the next world, and with him, apparently that collar type as well. My cat still needed protection though, and since she's grown up as chemical free (like flea poisons on or around the skin) as possible, I've tried to find a natural replacement for that collar.
This was our second try, the first one (which I can't remember otherwise I'd warn people away from it) left open sores on her neck after only twelve hours of wear. She is an indoor cat, except for the winter because she likes to play in the snow, and when we travel with her. The tiny vampires are jumpers, so I try not to take any risk. This natural flea collar smells good, and works exceptionally for her.
She's a DLH, and black, so it's hard to find fleas on her during the season, but she's not had any itching or scabs on her since we put it on her eight months ago. It's even worked for the move to the country, previously she's been living in a city, but these country fleas are something else. Huge too.
My mum made sure to give her cats flea medicine (they've grown up on the pill) weeks before we arrived, and they're all flea free with access to the outdoors via screened in windows. I'd say the collar is worth it, if it works for your cat. Mine is terrified of the outside unless there is snow on the ground, so I don't really have to worry about her getting out and covering herself in fleas and ticks during the seasons for them.
This might also work if you've got an outdoor/indoor baby, but do what you can to make them happy. This makes her happy, so I'll keep buying them from dewel pro until they get discontinued for whatever reason."

"I just received these a couple days ago. They don't stink like the others I've had. I have three cats and they don't fight me putting these natural flea collars on them.

However, I can't say how well they work yet. I'll re-review after enough time has passed to tell how well they work.

Well it's been a couple months since purchasing these natural cat flea collars and I am now very pleased with Dewel Pro Guard Flea and Tick collars. They work great so far and I'd recommend to anyone to try these. They won't regret their purchase, and they are so much cheaper then the big brands that are out there, and safer for your pet too!"

"Cats are mammals and all mammals have complex biology and the needs and reactions of different individuals can vary greatly. Some people are allergic to some lotions, some medications fall short for some people and some do for others. 2 years ago I had a horrible flea problem in my house with my two cats. It was really bad, particularly because one of my lovely cats is allergic to flea bites and was in real trouble because of it. I tried all sorts of things, carpet powders, all natural sprays, frontline, I constantly vacuumed and cleaned sheets, put out flea traps etc.
fleas and ticks were a problem for maybe about 6 months. My cats are outdoors cats so it was extremely important for me to find a solution. Then, on a recommendation from a friend I bought each of my cats a natural collar and the problem seemed to go away. My biggest fear was that, with outdoor cats, a collar might, as some do, get caught and strangle or injure the cats, but in the years that I have been using these collars nothing like that has happened.
One time one of my cats came home without it, it appeared to have snapped off and I got my backup and everything was good. So I highly recommend this flea cat collar and it may have been the greatest influence in my flea problem. Luckily I have not had a returned flea problem, despite being in the same area that often has a high fleas and ticks alert in the summers.
Animals like cats, that have a vast degree of genetic diversity, particularly as a result of excessive varied breeding, will differ greatly individually. So, it is important when you choose any product for an animal, especially a product that involves chemicals and the health of the animal, that you think a lot about that individual, you try several things, and you watch them carefully for how they respond."

"After finding fleas in one of my 4 cats & freaked out. I can't afford to take all of them to the vet & get the expensive prescription flea collars.

I also heard & read so many bad reviews & horror stories about many of the other collars. I have 2 senior cats & didn't want to lose them from flea treatment. It's been 3+ weeks from putting the natural collars on all 4 cats.

3 are completely flea free. One still has some flea dust & a handful of live fleas. I attribute that to her being unfriendly so combing her or putting coconut oil on her has been much less than the others.

I love natural options & tend to look for them for my own products so why not my pets!
Thanks a lot dewel pro!!!"
Unlike our competitors, DEWEL™ PRO collar contains only natural ingredients with no harmful chemicals or pesticides. The Powerful Organic Formula Neutralizes parasites by scrambling their sensory systems and disabling them.

Fleas: Your Cat's Worst Nightmare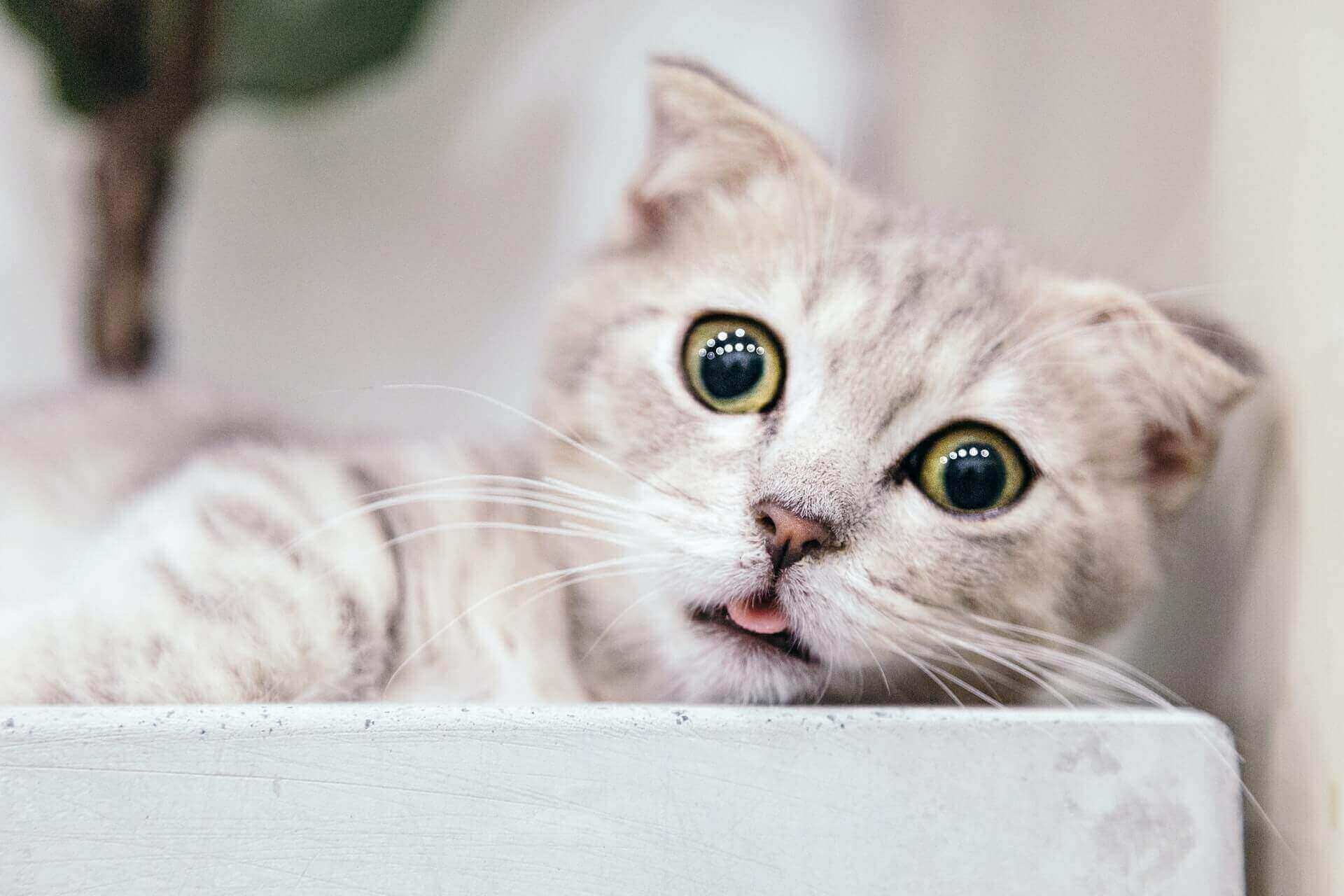 Fleas are tiny blood-sucking insects that can turn an apex predator cat into an itchy mess.
The only way to restore your fur baby to health is to get rid of the fleas. The longer you wait, the worse it will get.
Fleas don't just bite a few times and leave. Instead, they take up residence on your cat's body where they quickly get on with the business of reproduction.

If nothing is done to stop them, they will continue to multiply and live happily ever after nourished by the blood of your cat.

Hosting a flea population is unpleasant enough for a cat. However, fleas can cause serious illnesses that could potentially result in death.

Flea bites are horribly itchy. When a flea-bitten cat starts to scratch, its sharp claws can create wounds that get infected.
Illnesses Fleas Can Cause in Cats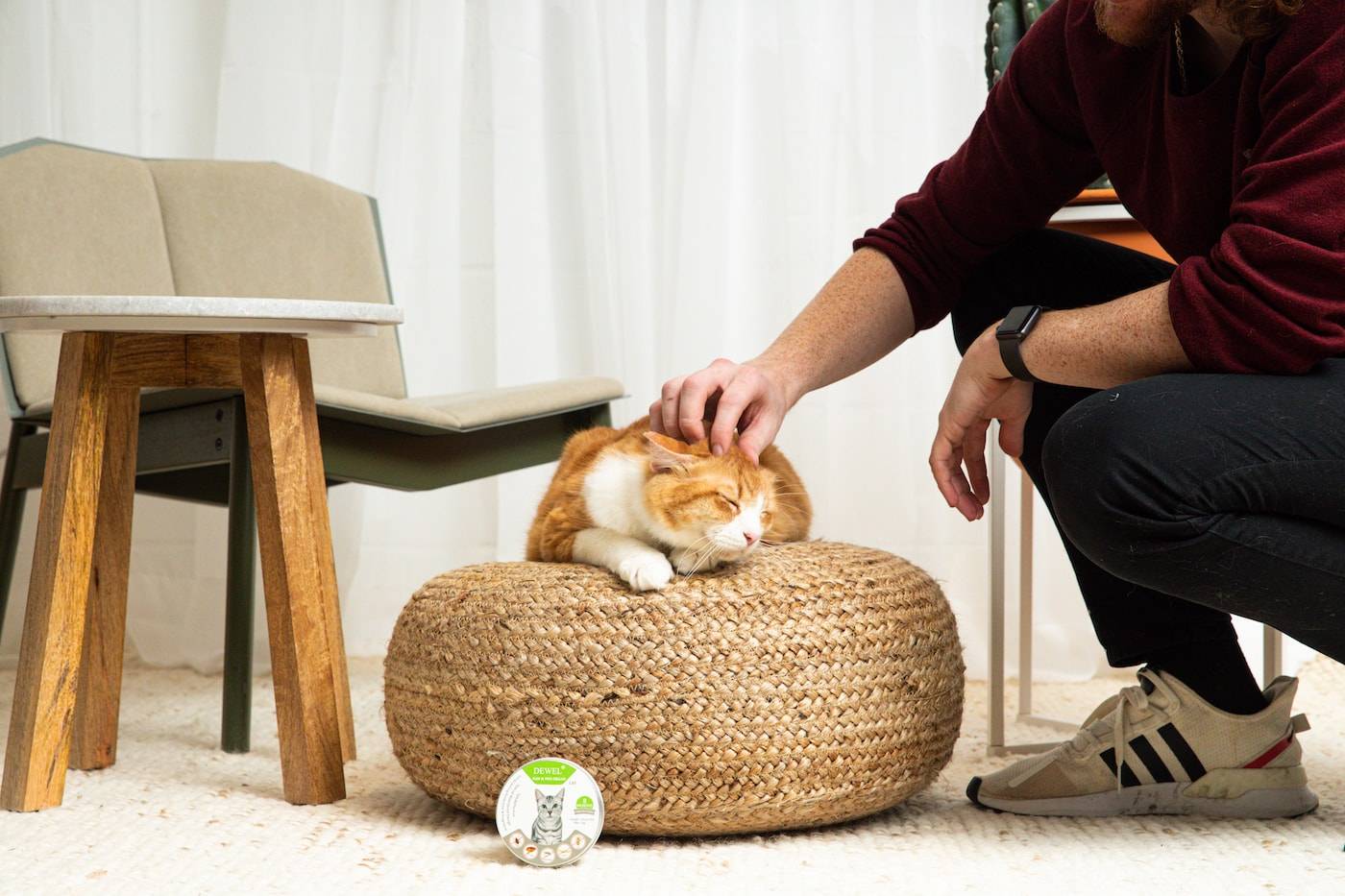 It's bad enough that fleas cause severe itching and other injuries with their bites. It's worse when the infestation leads to one or more of these serious illnesses:
1. Anemia
2. Fatigue or lethargy
3. Extreme weight loss
4. Rapid heart rate
5. Rapid breathing
6. Enlarged spleen or enlarged lymph nodes
7. White or yellow lining around the eyes or gums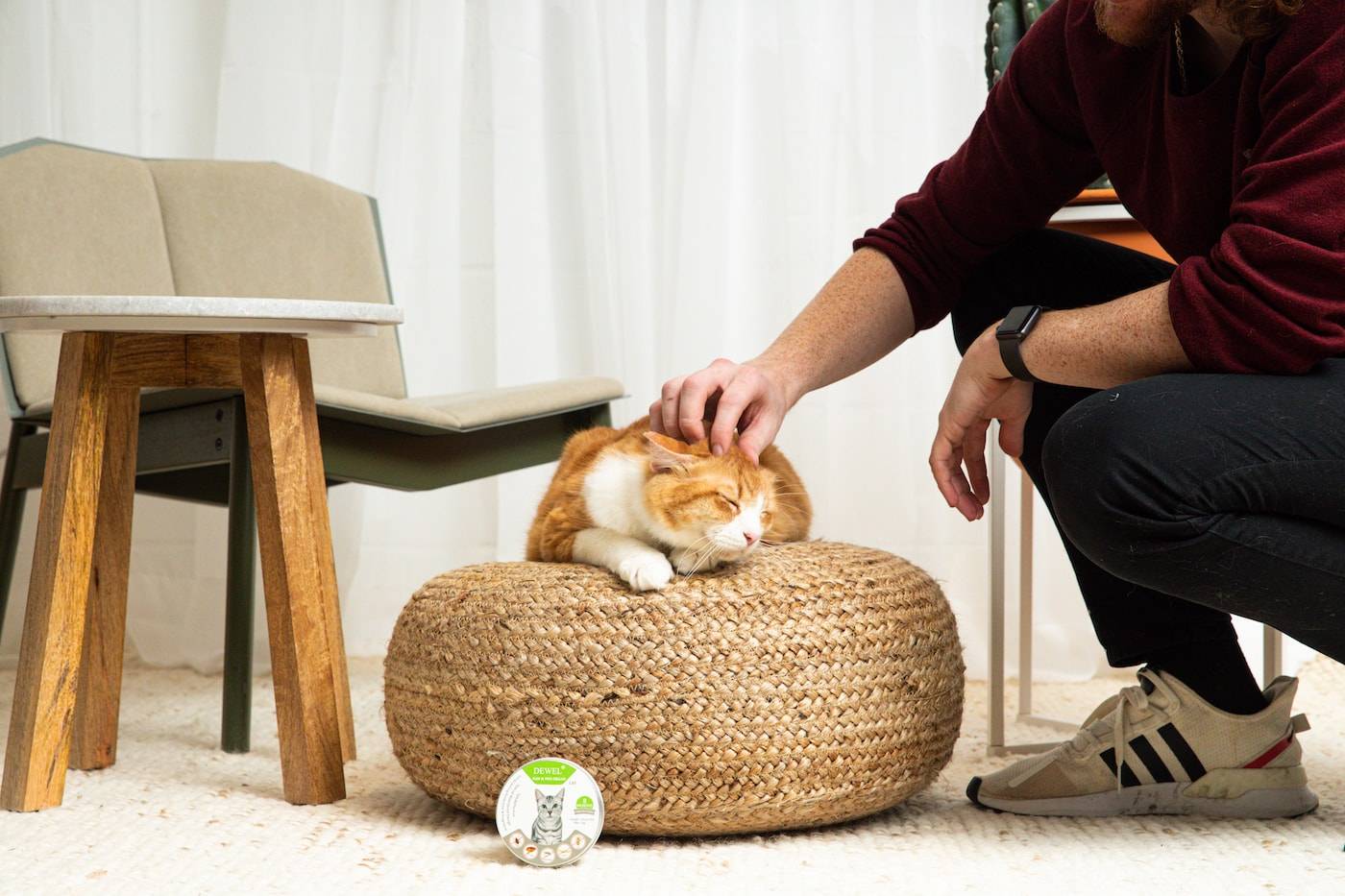 Fleas feed on the blood of your cat. If there are too many of them, the cat will lose a lot of blood. This can lead to anemia, which is a deficiency of white blood cells or hemoglobin.


Anemia can be deadly, especially for kittens and senior cats. If your cat develops weakness, lethargy or pale gums, see a vet immediately.
If a cat is allergic, it can quickly develop open sores caused by scratching. These kitties can develop crusty reddish bumps on their thighs, lower back, tummy, head and neck. To make matters worse, They can carry infectious agents like tapeworm.
Enjoy Peace of mind knowing your SWEET KITTY is protected
At DEWEL™ PRO, we love cats as much as you do. That's why we developed this remarkable collar. Various products are highly effective at removing parasites.

However, that level of effectiveness is only achieved with dangerous pesticides that can poison your cat along with the fleas.

Our DEWEL™ PRO collar eliminates fleas and poses no safety risk.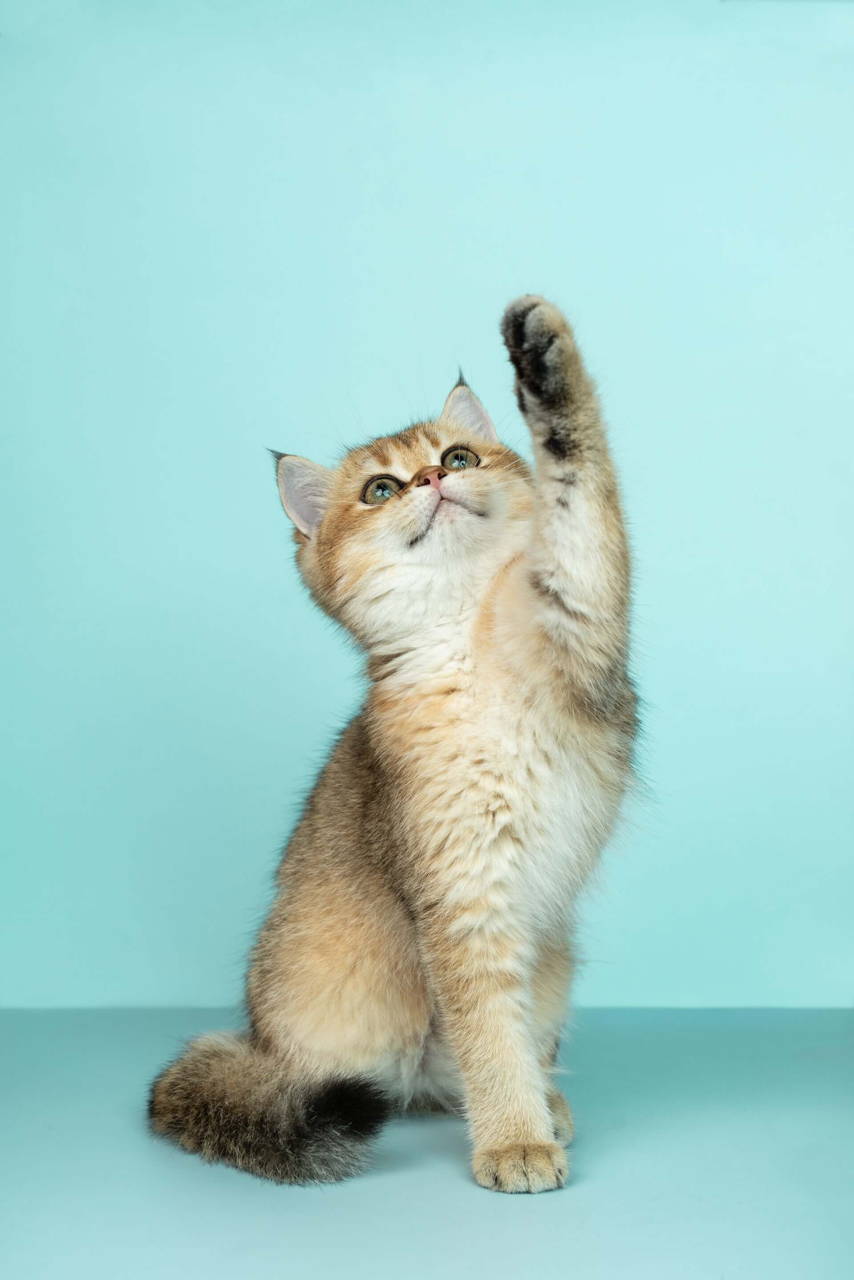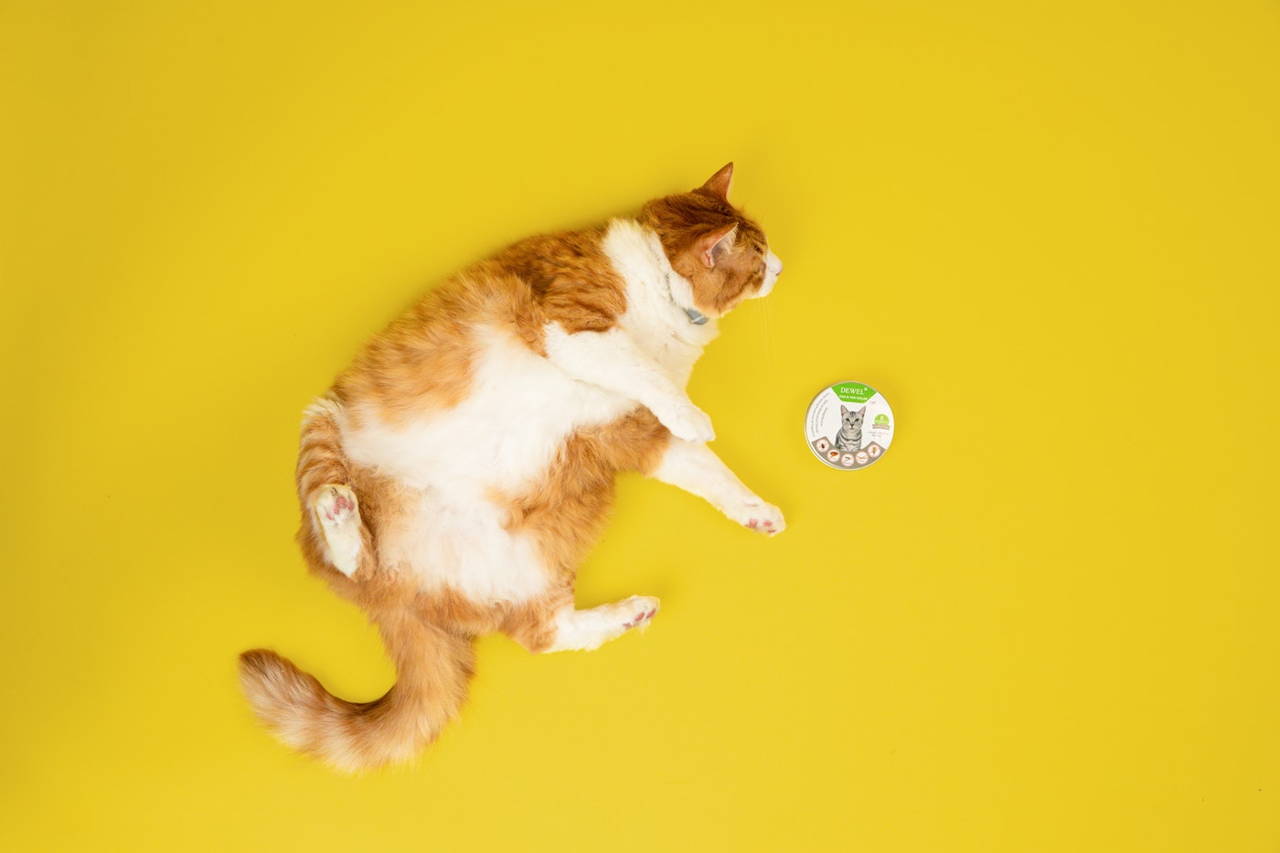 24/7 Robust protection FOr 8 CONTINUOUS MONTHS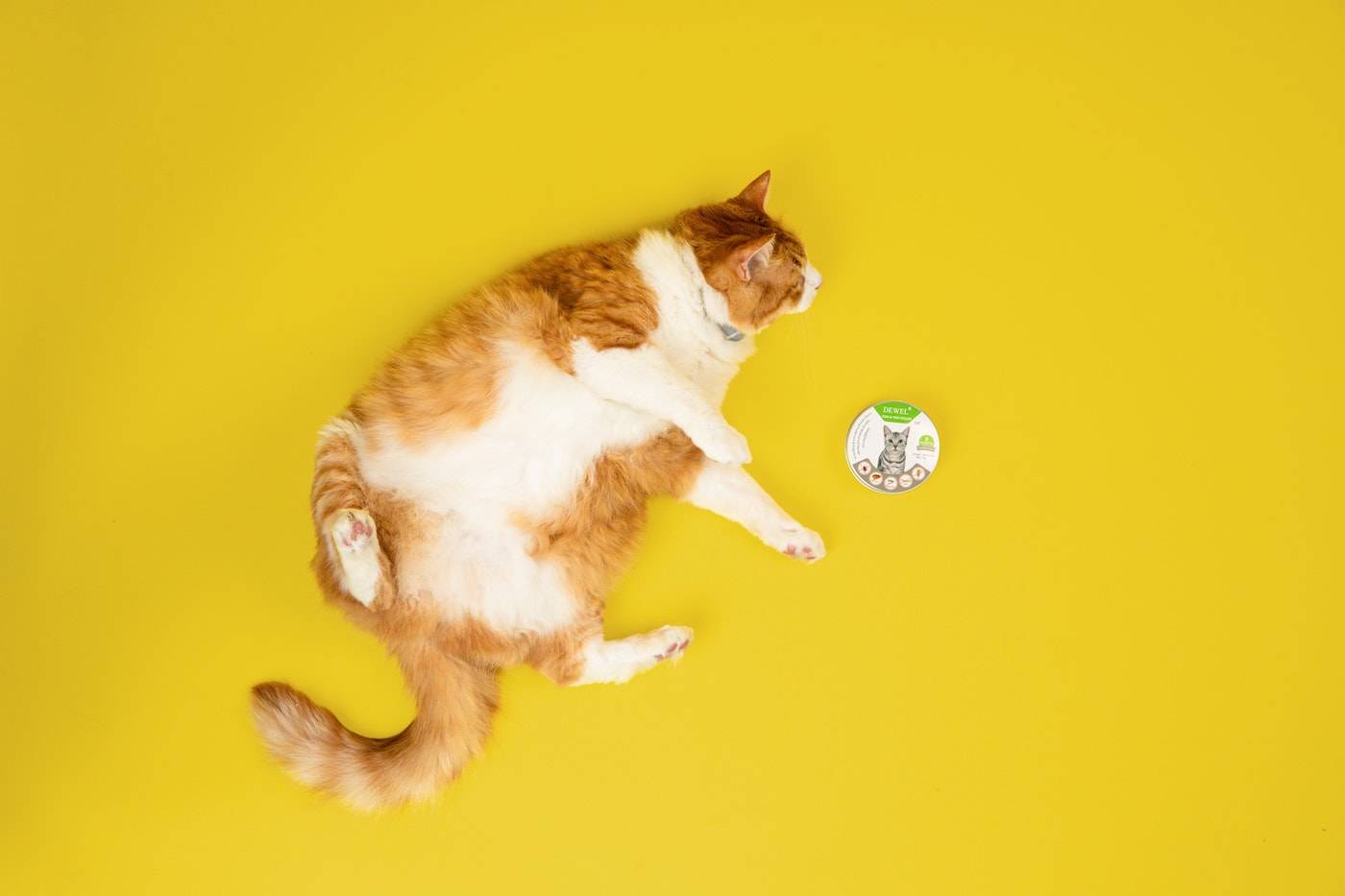 The proven organic formula stored within the collar is released in low concentrations over your cat's hair and skin surface for 8 continuous months to keeps your sweet kitty safe from ticks & fleas.
WHAT'S INSIDE THE BEST FLEA COLLAR FOR CATS?
~ 100% Natural Ingredients ~

100% Safe Organic Flea & Tick Treatment For Cats & Kittens – Eco-friendly and hypoallergenic, absolutely safe for pets and humans.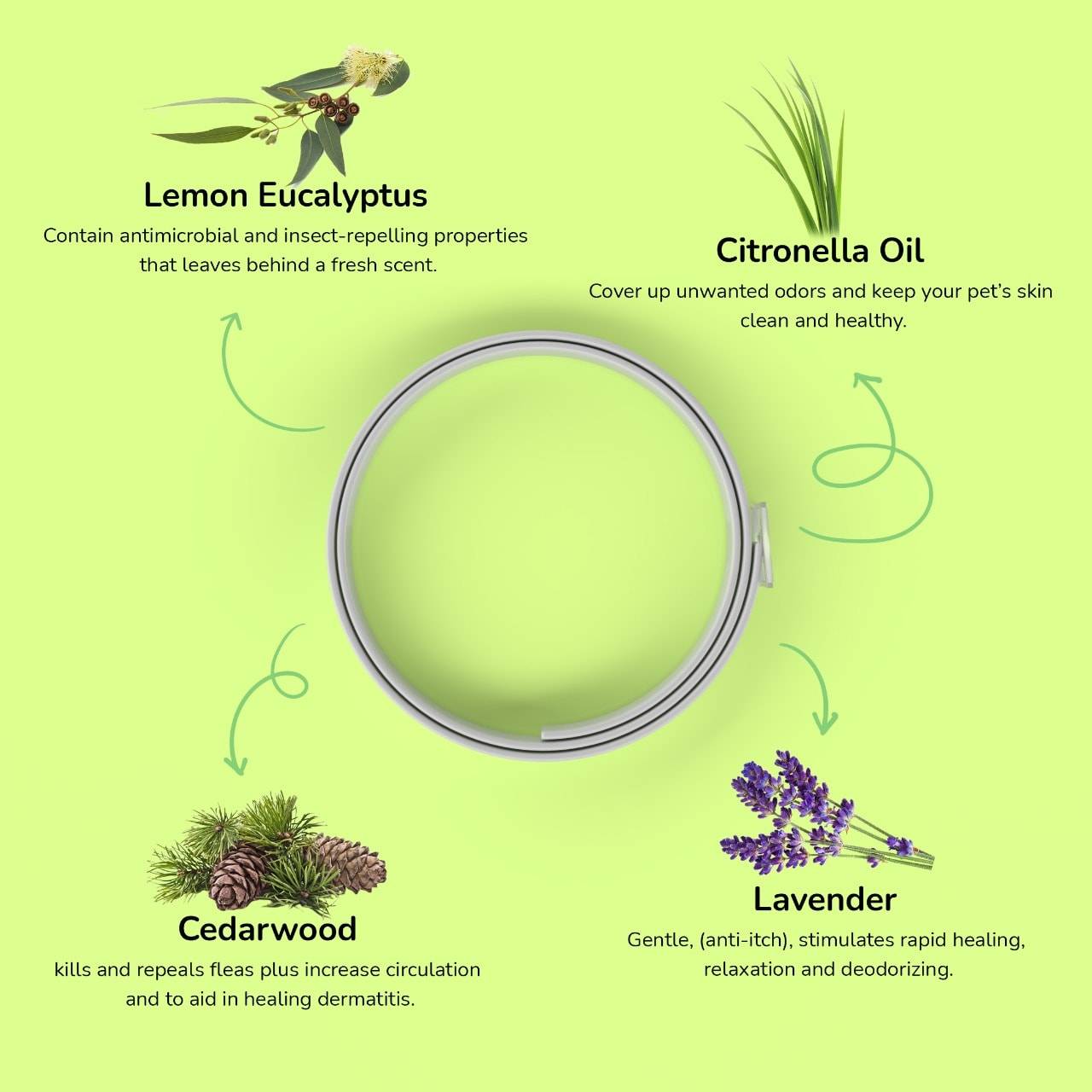 WHY GO FOR AN ORGANIC FLEA COLLAR?
Keeping your pet FLEA-FREE without continually overwhelming their bodies and immune systems with toxic poisons.

Eco-friendly and hypoallergenic.

Proven formula that have been used for over 6,000 years to safely treat a variety of conditions.
Toxic pesticides and other harmful chemicals have been used for decades to protect cats from the misery of a flea infestation and the illnesses that parasites can cause.
Although these collars are effective at getting rid of parasites, the protection they offer comes with a high price tag. These medicated collars contain dangerous pesticides that have been shown to be harmful for pets. They can hurt the environment as well.
Essential oils have been used for over 6,000 years to safely treat a variety of conditions. These oils contain antimicrobial, antiviral, nematicidal, antifungal, antioxidant and insecticidal properties.

30,000+ Pet Parents Love Our Collar
Product not what you thought?
WE HAVE A 90 DAY RETURN POLICY
Our on-site Customer Care Advocates are here for you.

Industry-Leading Response Times
Multichannel Support Options
Customer Satisfaction Pledge
You Have Nothing To Lose But FLEAS.
If for any reason you are not blown away with our collar's efficiency, we will refund your money & don't worry we'll still be friends 😉 Why not give it a try?
Healthy, Safe Organic
Ingredients
Loved By Our Customers: 10,000+ Five-StarReviews
Loved By Our Customers:
10,000+ Five-StarReviews
90 Day Money Back
Guarantee
100% Satisfaction
Guaranteed