You may have seen us featured in...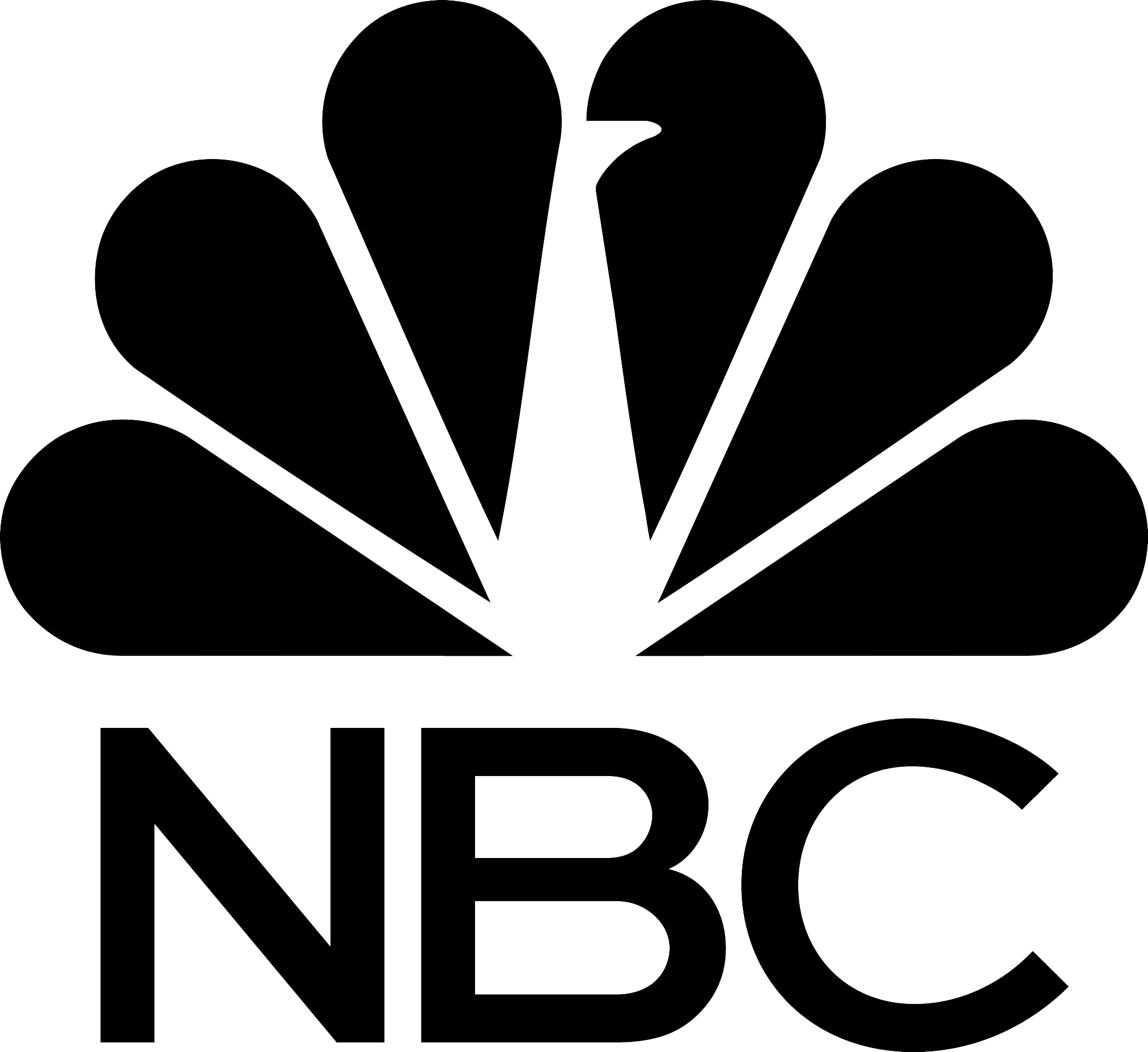 Step into Elegance and Comfort: Stylish Cave Shoes for Effortless Style!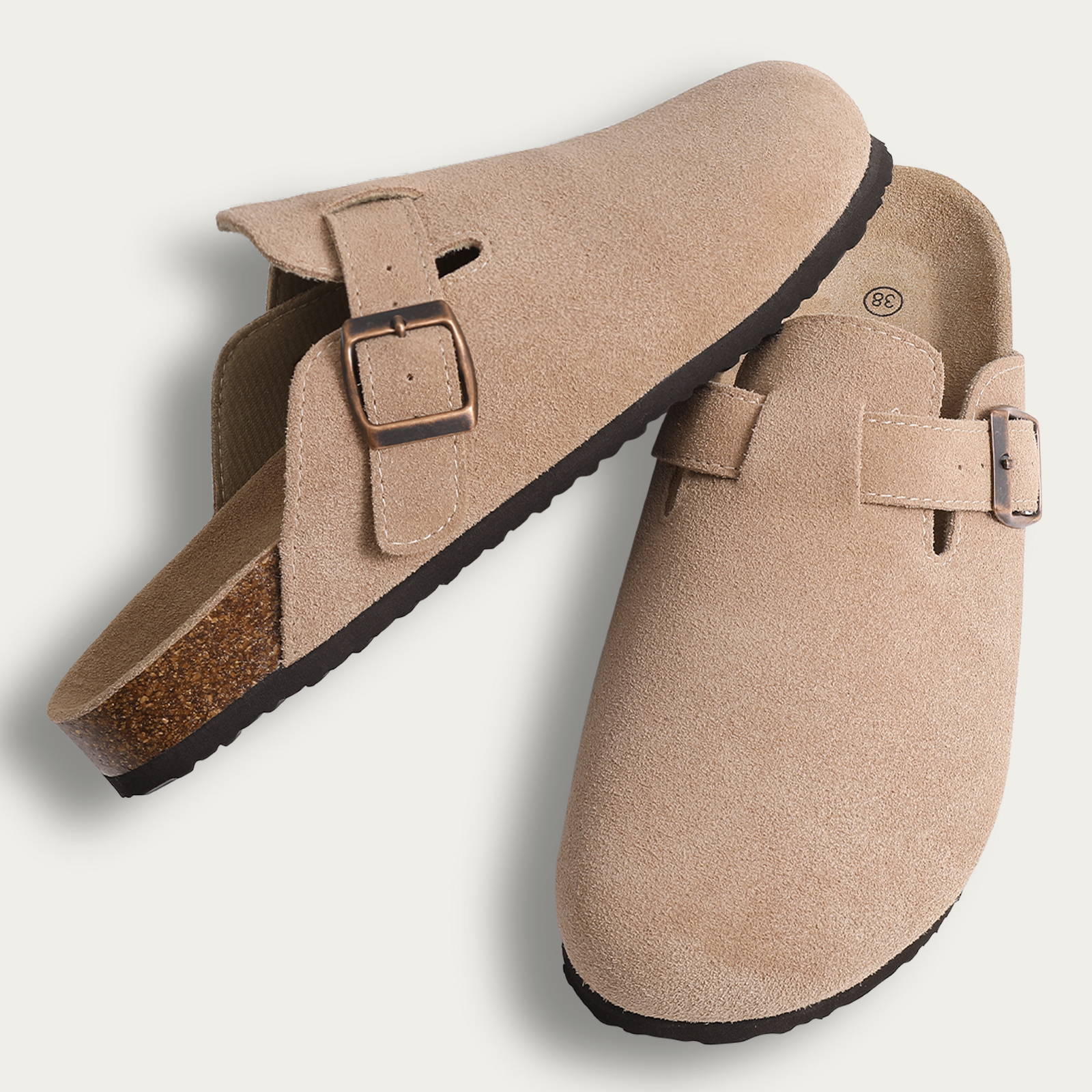 Indulge in the perfect blend of elegance and comfort with our exquisite collection of Stylish Cave Shoes. Elevate your footwear game with these captivating shoes that effortlessly fuse fashion and comfort.

Crafted with meticulous attention to detail, these shoes offer a symphony of style, making every step a statement of sophistication.

Whether you're navigating the city streets or enjoying a leisurely stroll, these shoes redefine effortless style and ensure your comfort is never compromised. Step into the world of unparalleled elegance with our Stylish Cave Shoes today.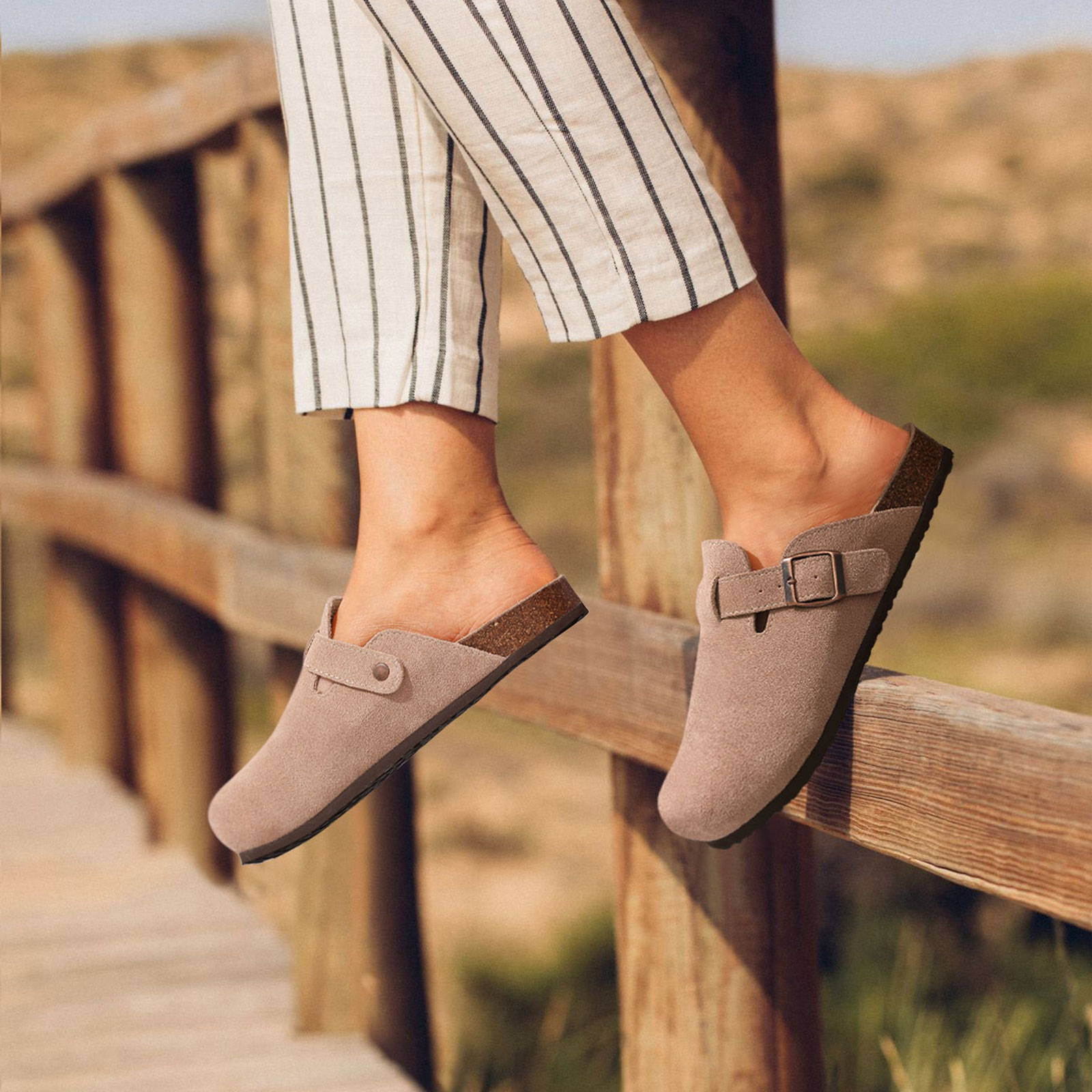 Unmatched Comfort Meets Durability: Your Feet Deserve Our Premium Suede Clogs!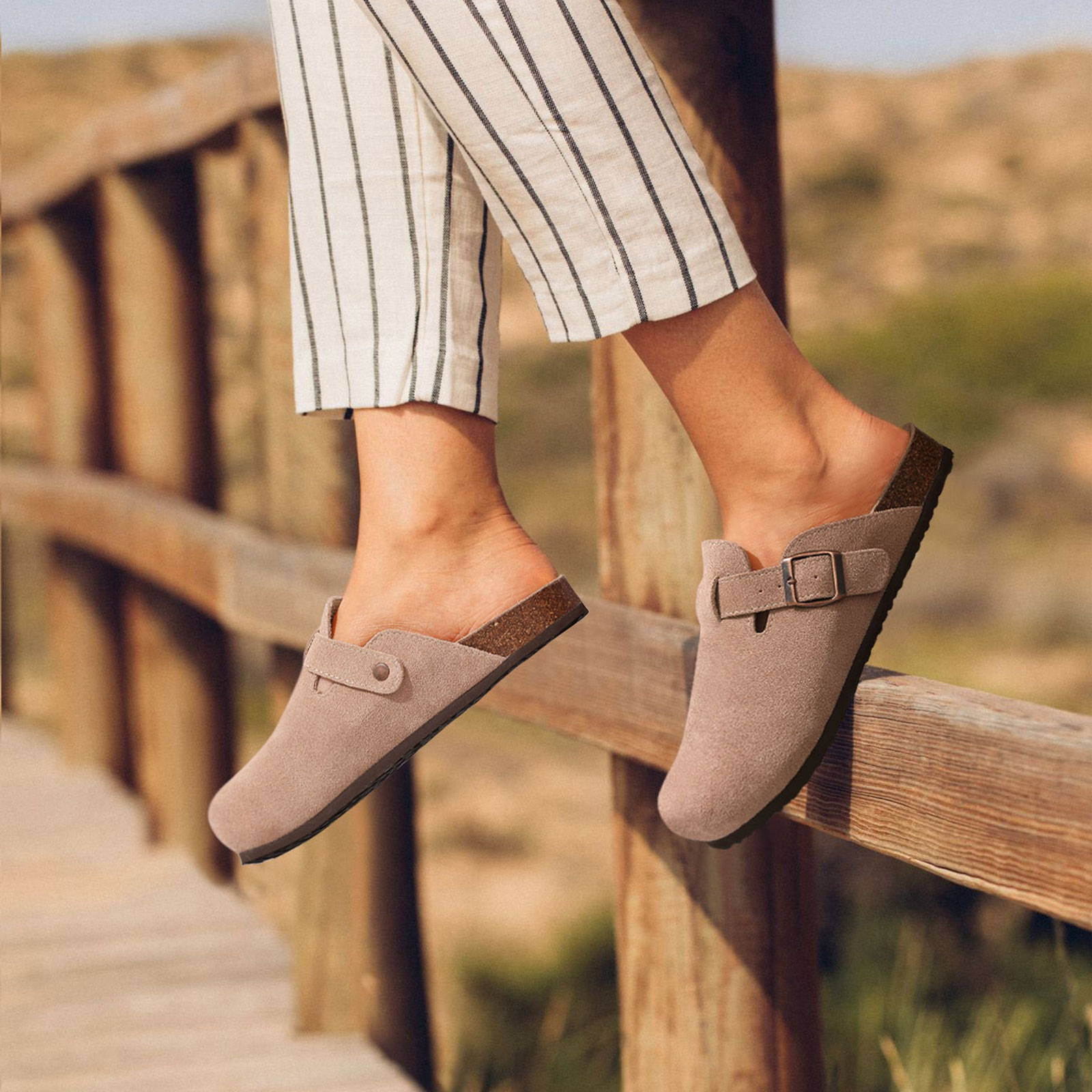 ✅ Elevated Style and Compliments:
Transform your style with these stylish cave shoes, designed to turn heads and gather compliments wherever you go. The adjustable metal buckle straps add a touch of sophistication, ensuring you stand out effortlessly.
✅ Exceptional Comfort:
Experience unmatched comfort with these shoes that pamper your feet with a cork insole, deep heel cups, and soft lining. The arch support, cushioning, and lightweight construction provide lasting comfort for all-day wear.
✅ Premium Build:
Enjoy the assurance of high quality as these shoes are constructed with strong buttons and a durable upper structure that guarantees longevity. The non-slip outsole enhances stability on any surface, ensuring your investment lasts.
✅ Multifunctional Wear:
Versatility at its best – these shoes are your perfect companions for various occasions. Whether you're running errands, hitting the gym, strolling around, or attending gatherings, these shoes effortlessly adapt to your lifestyle.
✅ Simple Cleaning and Fit:
Simplify your routine with easy maintenance – a quick wipe with water is all it takes to keep these shoes looking their best. The adaptable sizing ensures a comfortable fit, whether you choose to wear them with or without socks.
Experience Ultimate Comfort All Day: Unisex Suede Clogs for Every Occasion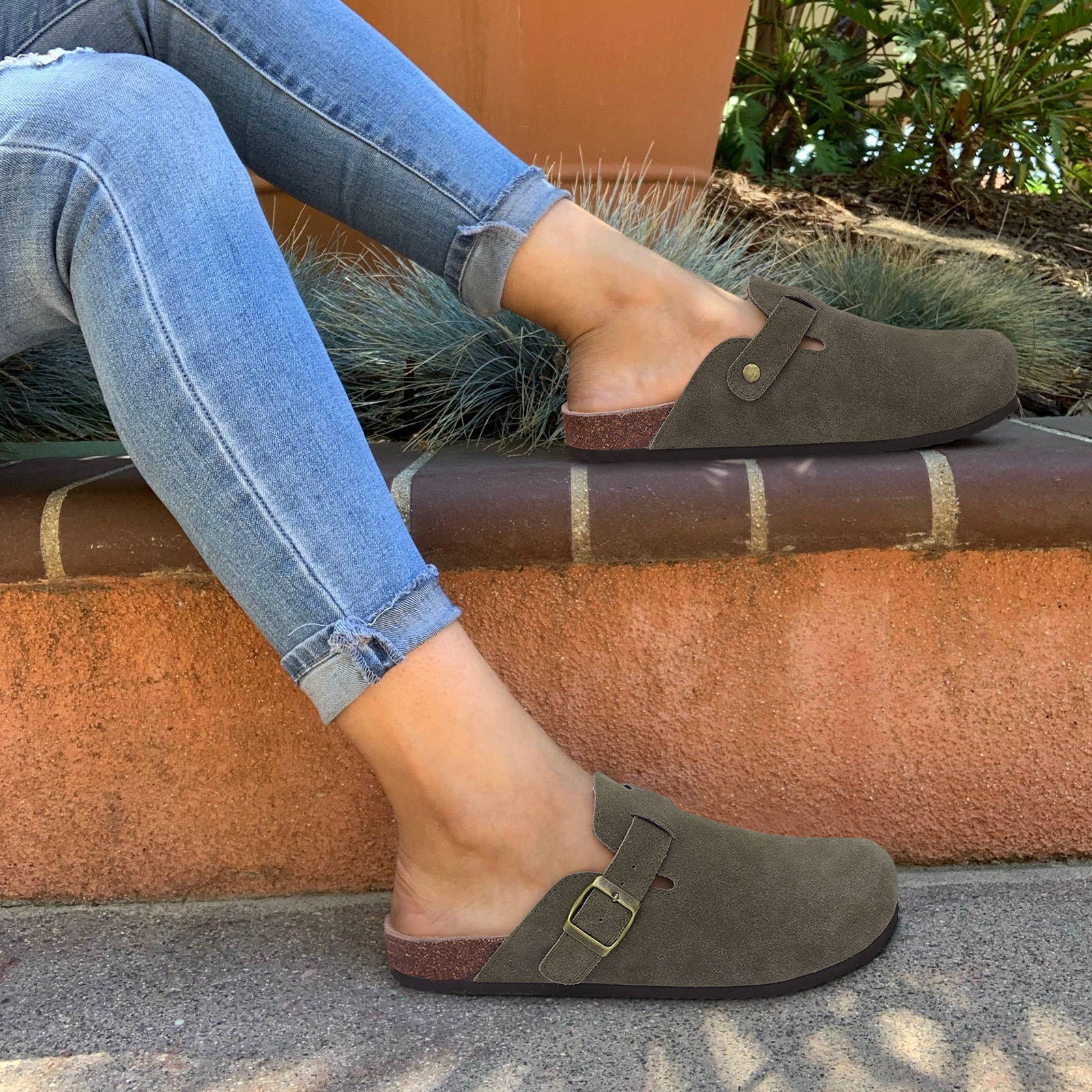 Experience the ultimate blend of winter comfort and irresistible cuteness with our collection of Perfect Animal Jumpsuits.

As the chilly season approaches, ensure your little one stays warm and stylish in these cozy flannel jumpsuits.

From playful foxes to adorable penguins, each jumpsuit features enchanting animal designs that are bound to melt hearts.

Elevate your baby's winter wardrobe with the charm of these jumpsuits that provide both practicality and undeniable cuteness.

Don't miss out on combining warmth and fashion – shop now and embrace winter in adorable style!
100% Satisfaction

Guaranteed
Industry-Leading Response Times
90-Day Money Back Guarantee

100% money back guarantee
100% Satisfaction

Guaranteed
Industry-Leading Response Times
90-Day Money Back Guarantee

100% money back guarantee
Elevate Every Step: Unisex Suede Clogs with Style, Comfort, and Versatility!
Experience a new level of footwear excellence with our Unisex Suede Clogs. From casual outings to daily adventures, these clogs effortlessly elevate every step you take.

Embrace the fusion of style, comfort, and versatility as you conquer your day in unparalleled fashion. Crafted with meticulous attention to detail, these clogs offer a perfect blend of comfort and chic design.

The soft suede envelops your feet in luxury, while the versatile silhouette complements any occasion.

Elevate your footwear collection and embrace style, comfort, and versatility with our Unisex Suede Clogs.
Unleash Your Style and Step with Confidence: Unisex Suede Clogs that Last
Unleash your unique style and stride with unwavering confidence in our Unisex Suede Clogs that stand the test of time. Crafted for those who demand both fashion and durability, these clogs redefine your footwear experience.

The luxurious suede wraps your feet in elegance, while the enduring design ensures these clogs are your reliable companions for years to come.

With each step, exude the confidence that comes from wearing shoes that effortlessly blend style and lasting quality.

Embrace a new standard of footwear excellence with our Unisex Suede Clogs and step confidently into the future.
Product not what you thought?
WE HAVE A 90 DAY RETURN POLICY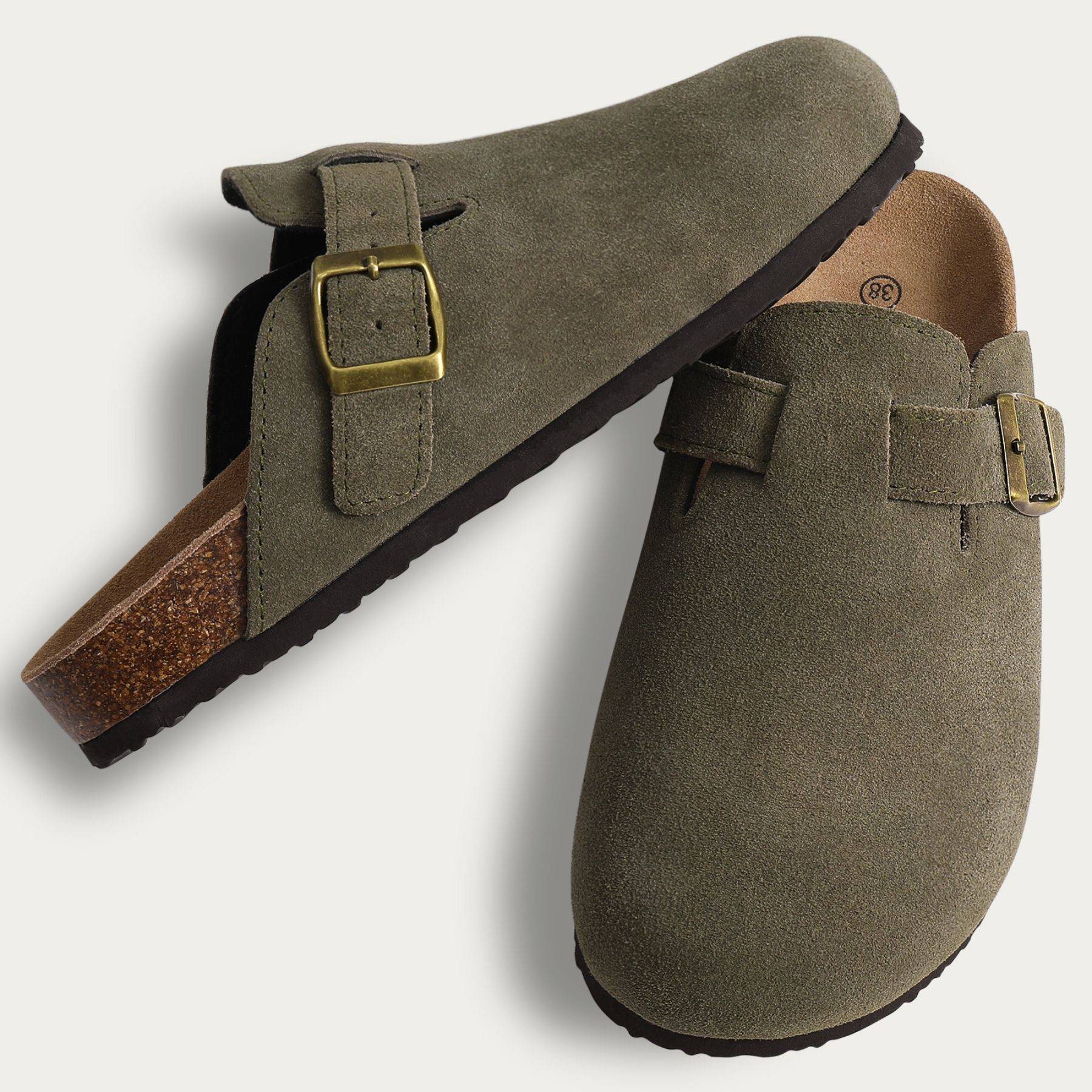 Product not what you thought?
WE HAVE A 90 DAY RETURN POLICY
FREQUENTLY ASKED QUESTIONS
Can't find question? Contact us at info@dewelpro.com

How long does shipping take?
Our standard shipping time is between 5 to 10 days. Please allow a few additional days for order processing.
Do you offer international shipping?
Yes, we offer international shipping to most countries. Shipping fees and delivery times may vary based on your location.
What payment methods do you accept?
We accept major credit cards (Visa, MasterCard, American Express), PayPal, and other secure online payment methods.
Yes, once your order is shipped, you will receive a tracking number via email. You can use this to track the status of your delivery.
What is your return policy?
We offer a hassle-free return policy. If you're not satisfied with your purchase, you can return it within 90 days for a refund or exchange. Please review our Returns & Refunds page for more details.
How can I contact customer support?
You can reach our friendly customer support team through the "Contact Us" page on our website or by sending an email to info@dewelpro.com