You may have seen us featured in...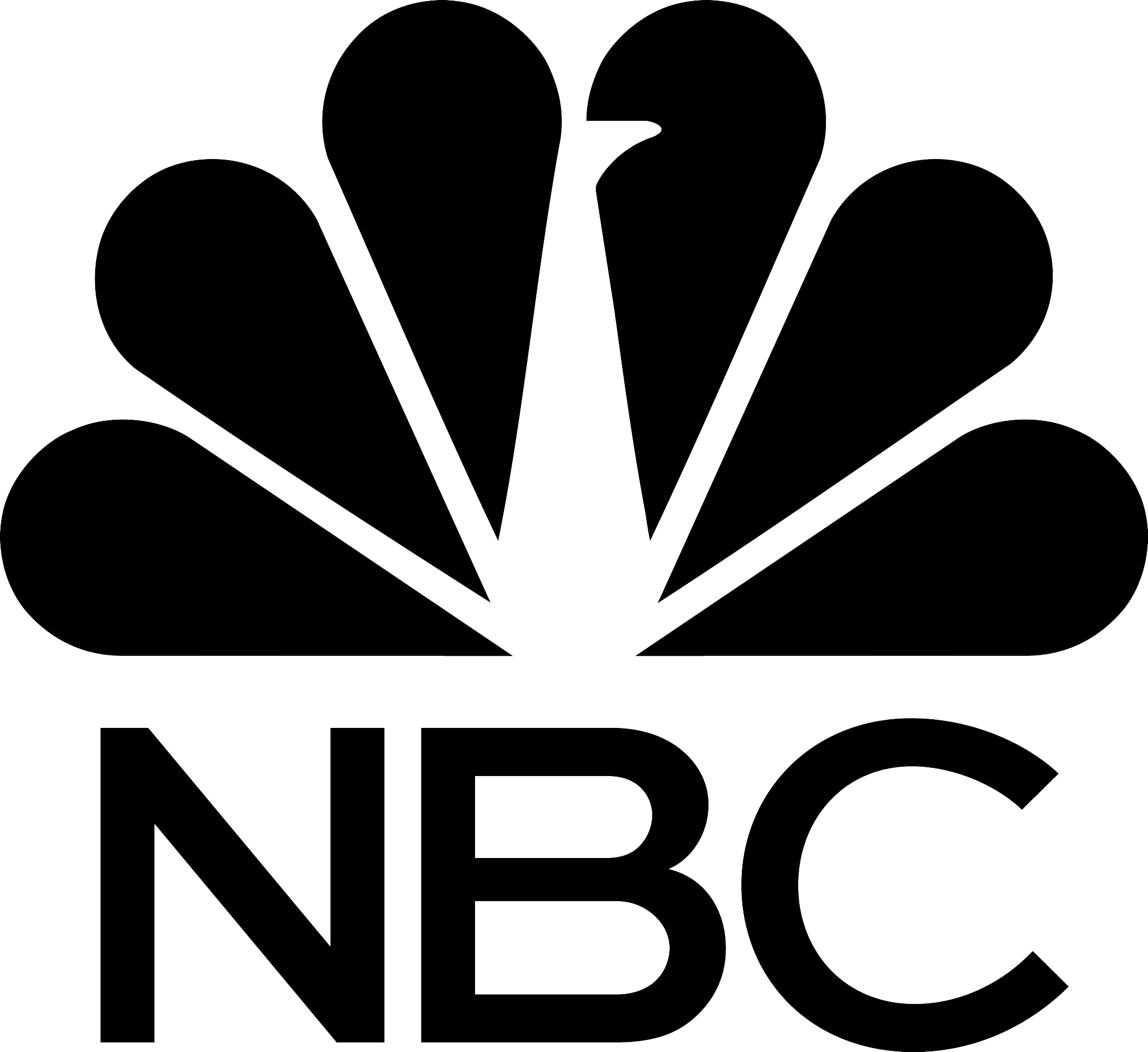 One Charger for All: The Ultimate Universal Charging Solution!
Introducing the NxD ROBOT, a compact yet powerhouse charger that opens up endless possibilities for your charging needs.

This sleek and stylish charger combines cutting-edge technology with a delightful robot-inspired design, making it a must-have accessory for tech enthusiasts and gadget lovers.

Whether you're juicing up your smartphone, tablet, laptop, or other USB-C devices, this charger delivers lightning-fast charging speeds that ensure you stay connected and powered up throughout the day.
Charge Smarter, Not Slower: NxD ROBOT 65W USB C Charger
✅ Expressive LED Display: Check your device's charging status at a glance with our fun facial expressions display.
✅ 65W Turbo Charging: Power up your MacBook Air M2 to 51% in just 30 minutes using one USB C port.

✅ Versatile Charging: Charge earbuds, smartphones, tablets, and MacBook Pro/Air with two USB C ports and one USB A port.

✅ Wide Device Compatibility: One charger for all your devices, eliminating the need for multiple chargers.

✅ Comprehensive Safety: Built-in safety measures, including short-circuit, overload, temperature, and voltage protection, ensure your devices stay secure during charging.

Triple the Power: Simultaneously Charge 3 Devices with NxD Robot!
The NxD ROBOT charger features two USB-C ports and one USB-A port, providing unparalleled versatility.

It's compatible with a wide range of devices, including smartphones, tablets, earbuds, and even high-powered laptops like the MacBook Pro and MacBook Air.

Say goodbye to carrying multiple chargers – the NxD ROBOT can handle it all.

Equipped with advanced charging protocols and smart technology, this charger ensures safe and efficient charging.

100% Satisfaction

Guaranteed
Industry-Leading Response Times
90-Day Money Back Guarantee

100% money back guarantee
100% Satisfaction

Guaranteed
Industry-Leading Response Times
90-Day Money Back Guarantee

100% money back guarantee
NxD ROBOT: Compact Charger, Big Power, Endless Possibilities
It safeguards against overcurrent, overvoltage, and overheating, providing reliable and worry-free charging for your valuable devices.

The NxD ROBOT's eye-catching robot design is not only aesthetically pleasing but also functional. Its LED display showcases different facial expressions that correspond to battery levels, adding a playful touch to your charging experience.

Plus, the compact size and foldable plug make it ultra-portable, fitting easily into your bag or pocket.
Stay Charged Anywhere, Anytime with Robot NxD 65W USB C Charger
Whether you're on a business trip, traveling, or simply charging at home, the NxD ROBOT is your go-to charging solution. Its versatility, power, and compact design make it the perfect companion for all your adventures.
Elevate your charging game with the NxD ROBOT – where compact meets powerful, and possibilities are limitless. Get yours today and experience the future of charging!
Our NxD Robot Adapter comes equipped with a robust suite of safeguards, including Short Circuit Protection, Overheating Protection, and Overvoltage Protection.

Trust in worry-free charging for all your devices. Your safety is our priority.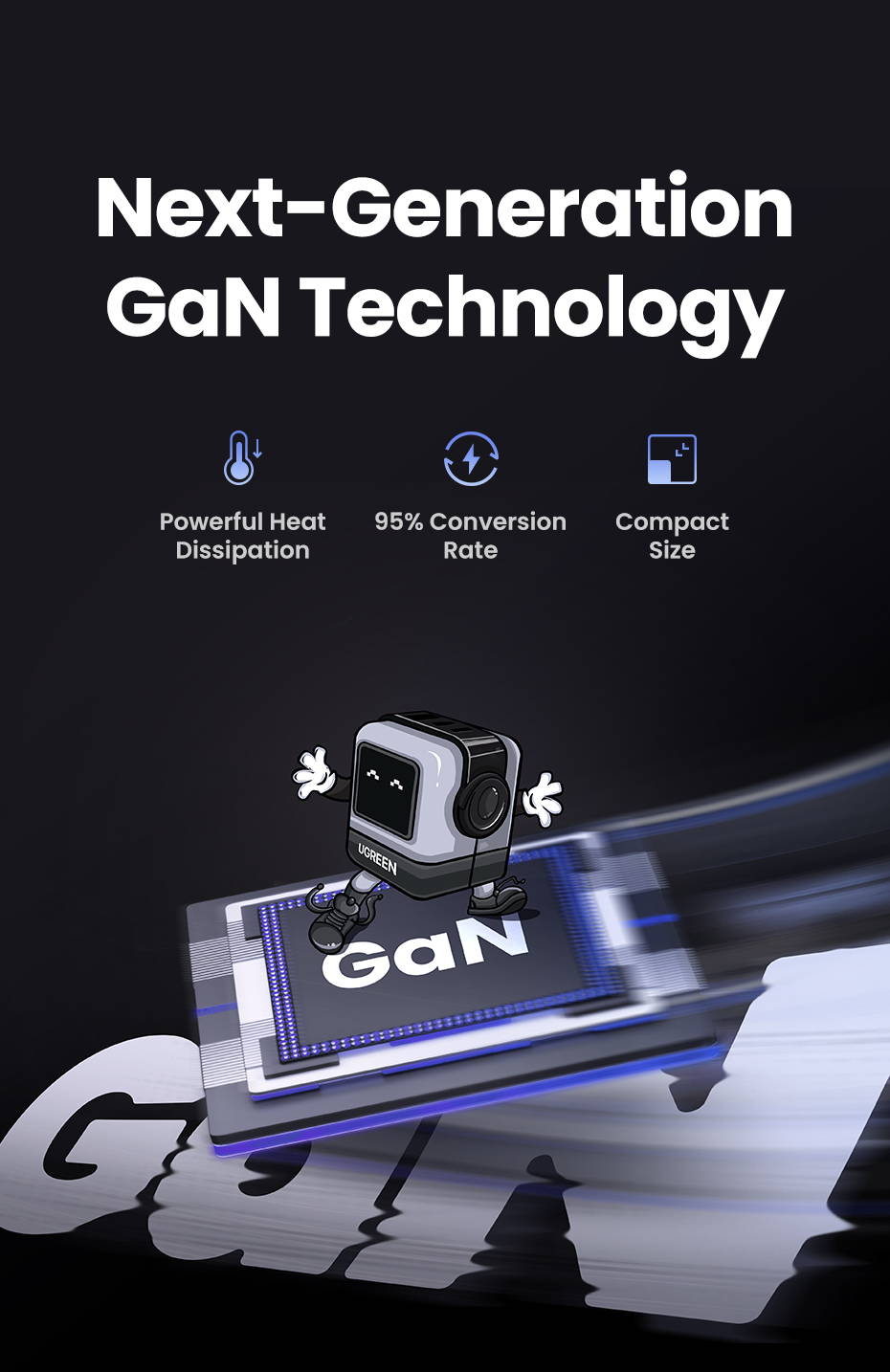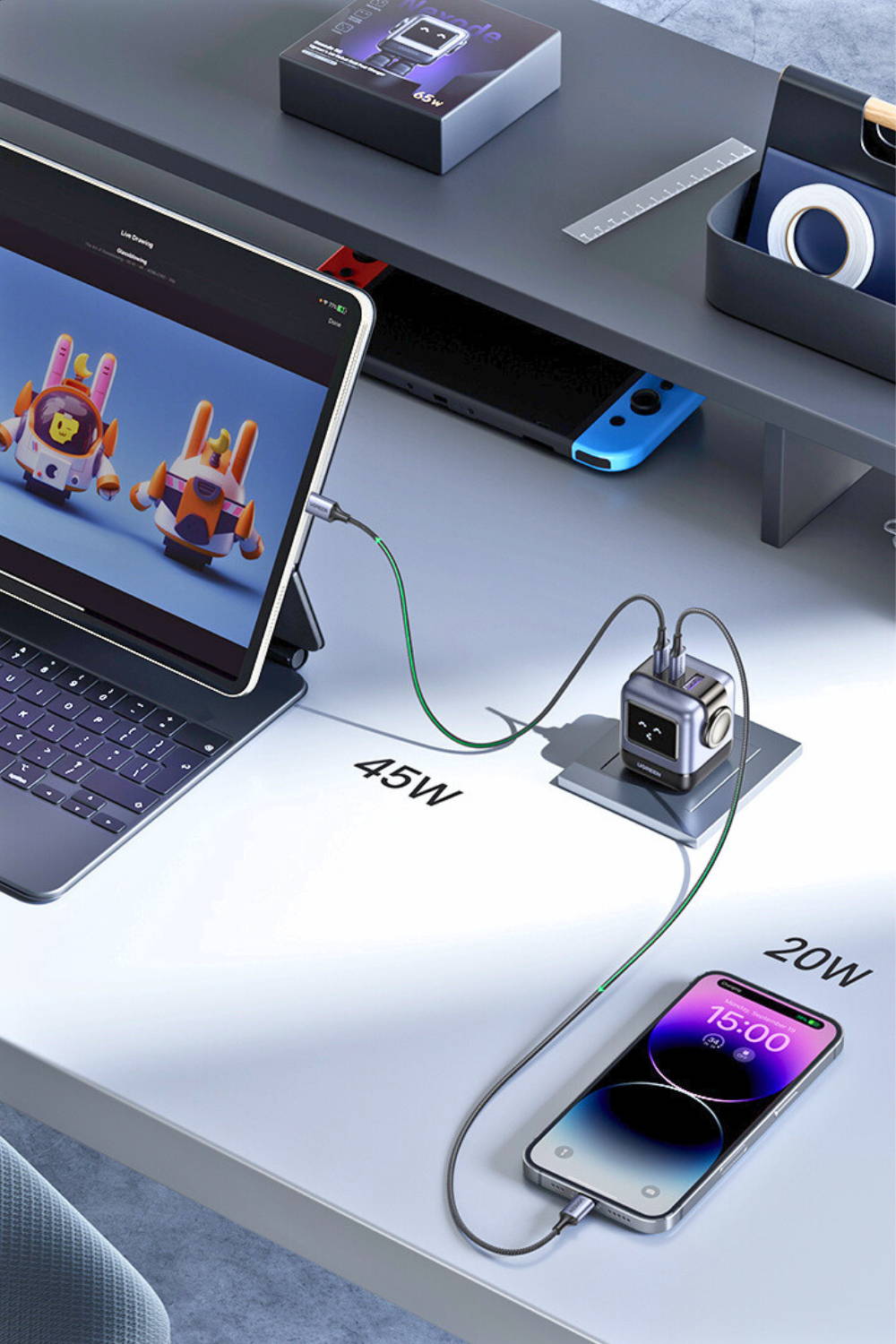 Product not what you thought?
WE HAVE A 90 DAY RETURN POLICY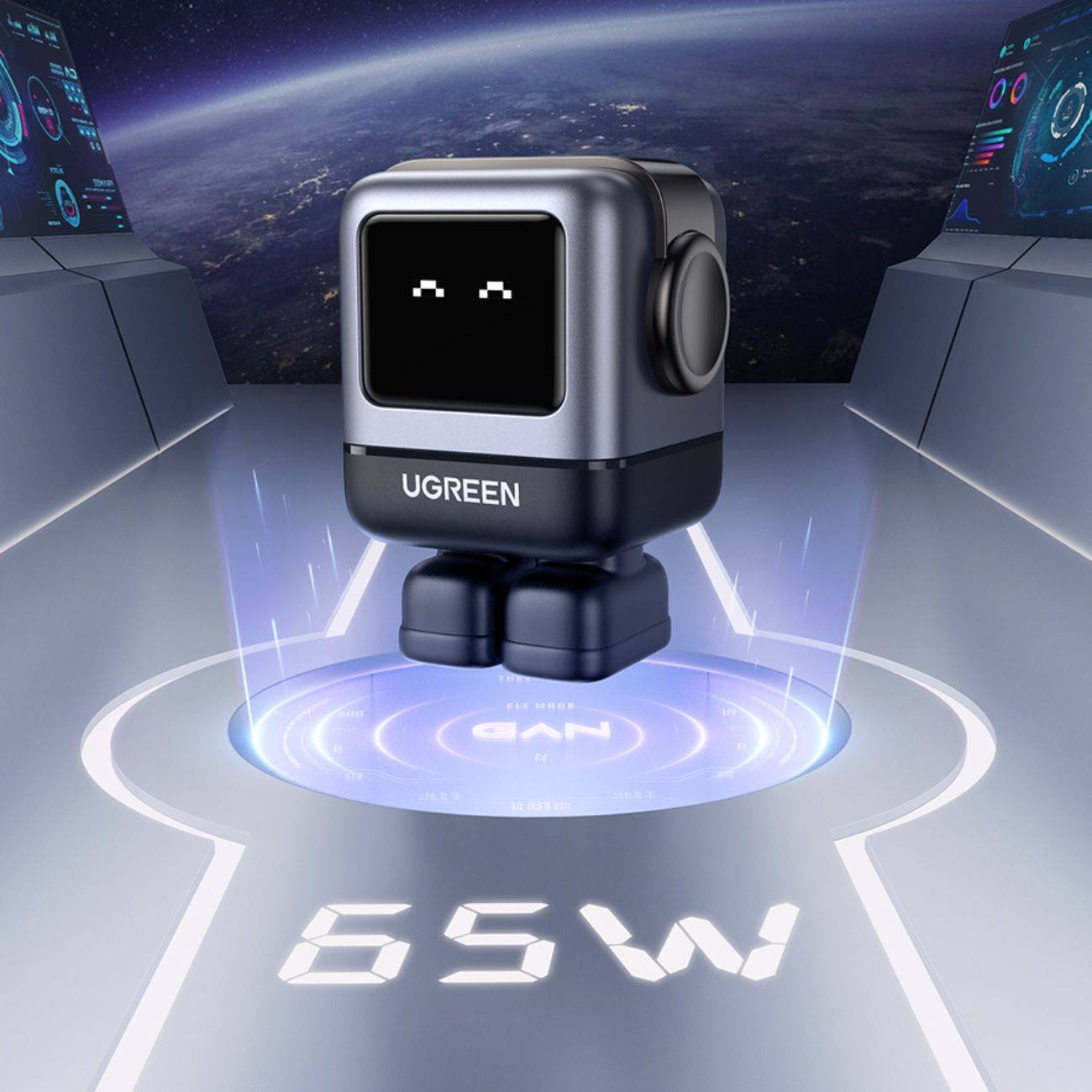 Product not what you thought?
WE HAVE A 90 DAY RETURN POLICY
FREQUENTLY ASKED QUESTIONS
Can't find question? Contact us at info@dewelpro.com

How long does shipping take?
Our standard shipping time is between 5 to 10 days. Please allow a few additional days for order processing.
Do you offer international shipping?
Yes, we offer international shipping to most countries. Shipping fees and delivery times may vary based on your location.
What payment methods do you accept?
We accept major credit cards (Visa, MasterCard, American Express), PayPal, and other secure online payment methods.
Yes, once your order is shipped, you will receive a tracking number via email. You can use this to track the status of your delivery.
What is your return policy?
We offer a hassle-free return policy. If you're not satisfied with your purchase, you can return it within 90 days for a refund or exchange. Please review our Returns & Refunds page for more details.
How can I contact customer support?
You can reach our friendly customer support team through the "Contact Us" page on our website or by sending an email to info@dewelpro.com