You may have seen us featured in...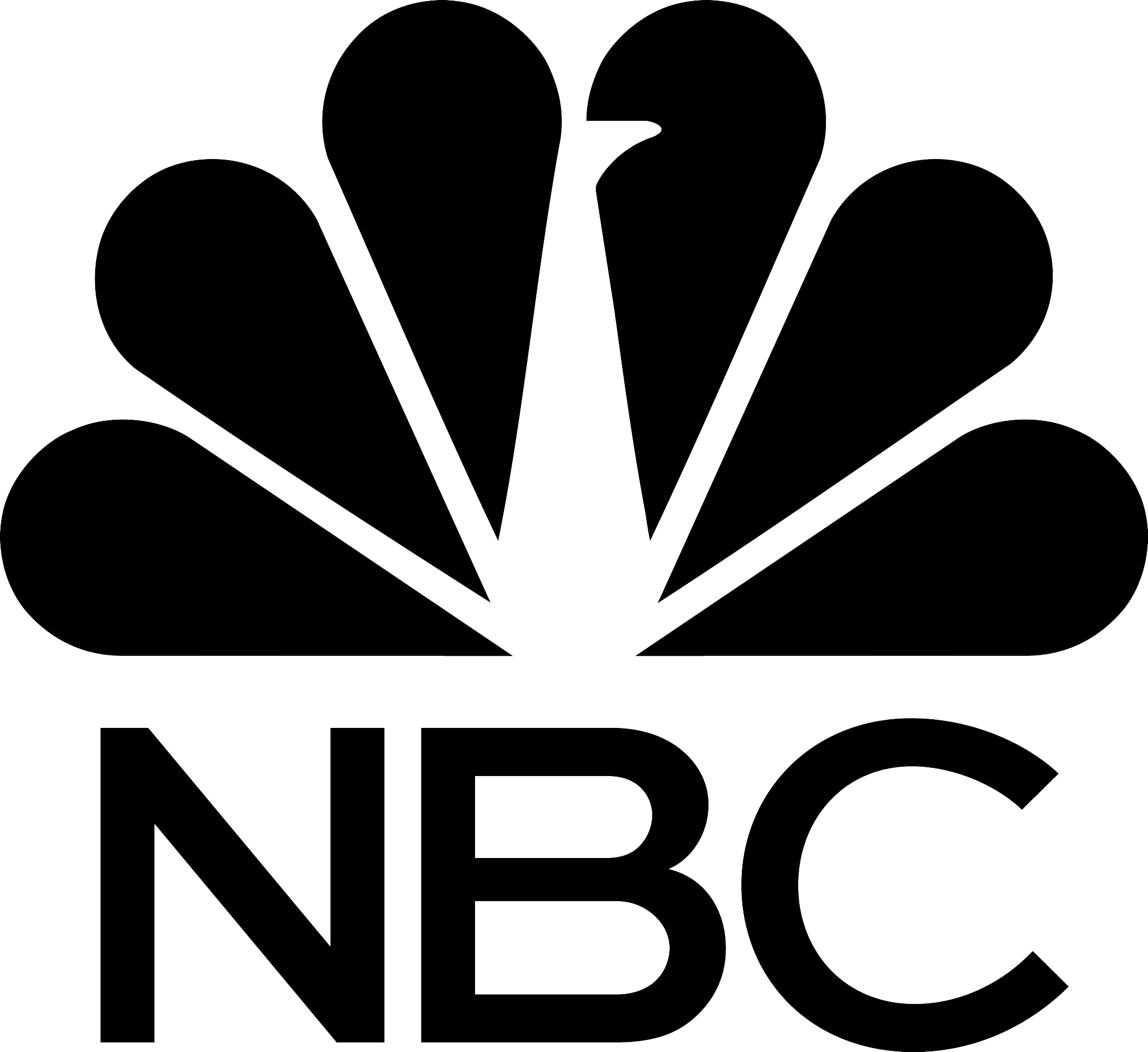 Simplicity Meets Elegance: Illuminate Your Bedroom with The Minimalist Table Lamp💡🏠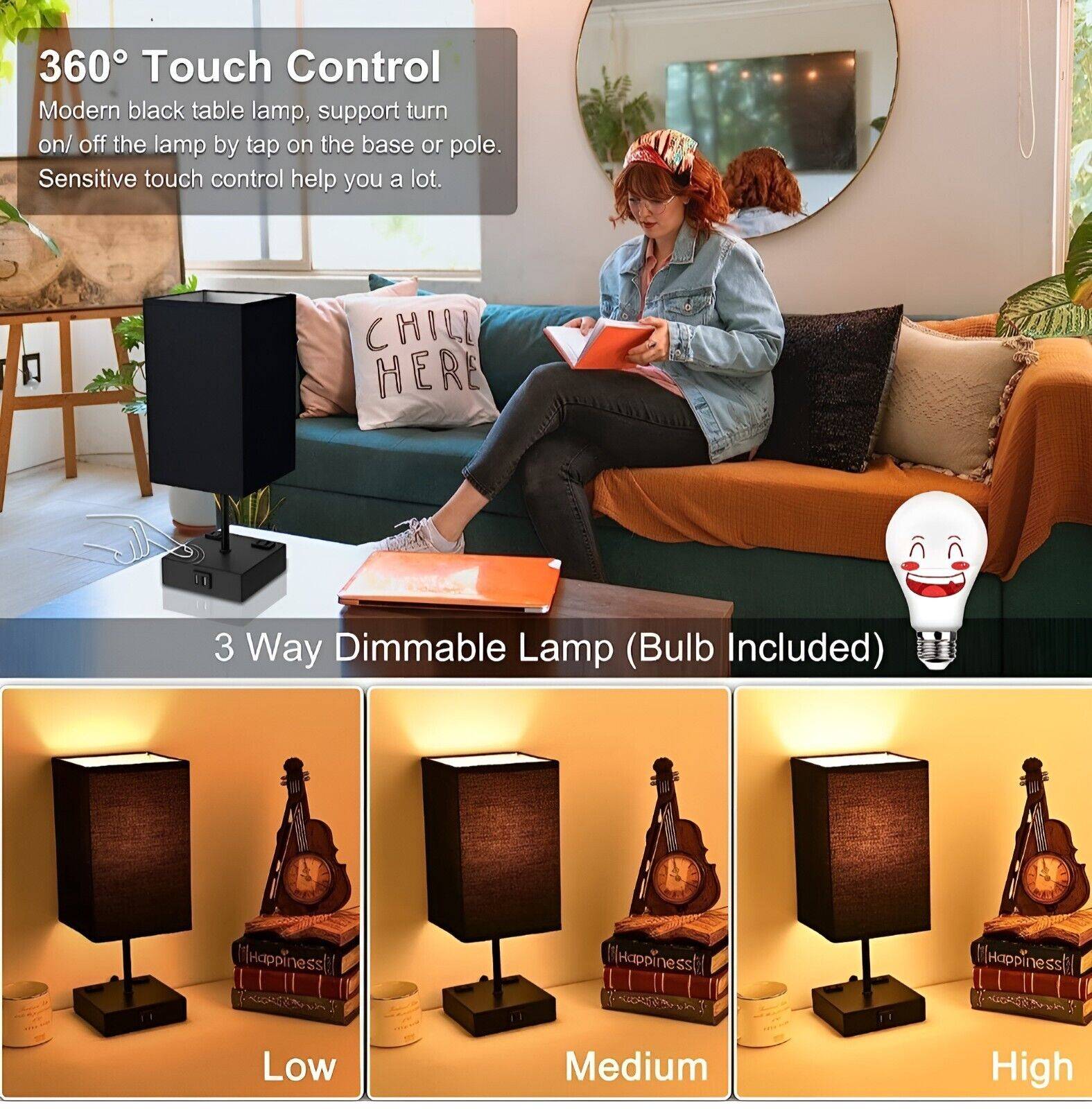 Discover the perfect blend of contemporary charm and minimalistic elegance with our exquisite table lamps. 🏠✨ Elevate your home décor with these stylish pieces that complement any space.

Embrace the simplicity of clean lines and sleek designs, creating a sophisticated ambiance in every room. Our minimalist table lamps are not only a functional lighting solution but also a statement of modern taste.

Illuminate your living space with a touch of brilliance and sophistication. Experience the allure of contemporary charm and elevate your home with these mesmerizing table lamps today! 💡🌟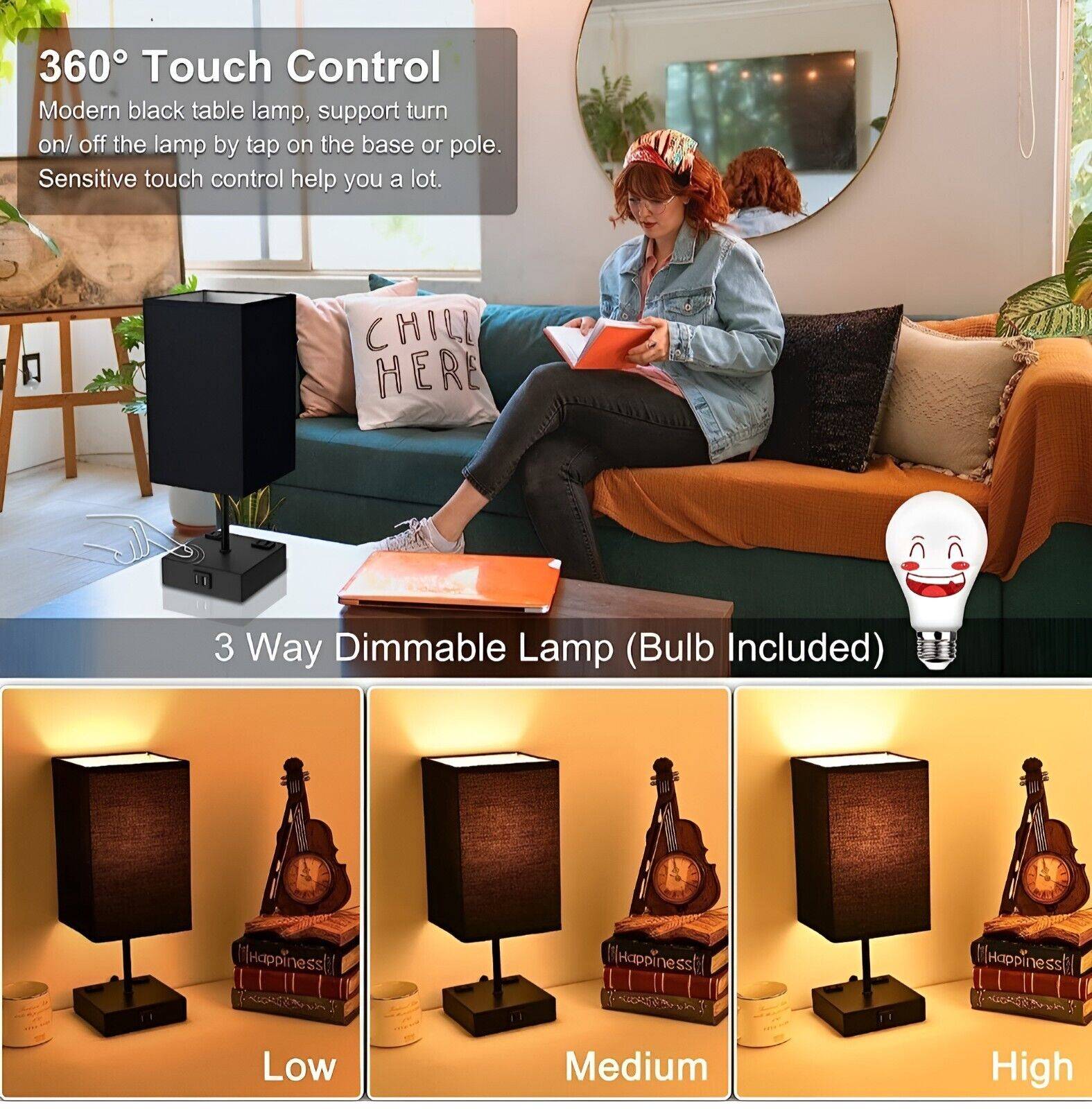 Minimalist Marvel: Experience The Magic of Our Table Lamp Design 🎩✨
✅ Sleek Minimalistic Design: The lamp boasts a sleek and modern design, featuring clean lines and a minimalistic silhouette that effortlessly enhances any interior decor.
✅ Adjustable Brightness: Enjoy customizable lighting with the lamp's adjustable brightness settings, allowing you to create the perfect ambiance for any occasion, from cozy evenings to focused work sessions.

✅ Energy-Efficient LED Technology: Built with energy-efficient LED bulbs, the lamp not only provides ample illumination but also saves energy and reduces electricity costs.

✅ Touch Control & Dimming: Experience seamless control with touch-sensitive buttons, allowing you to easily adjust the brightness levels or turn the lamp on and off with a simple tap.

✅ Sturdy and Durable Build: Crafted with high-quality materials, the lamp ensures long-lasting durability, providing years of reliable use and adding value to your home.

Beauty in Simplicity: Light Up Your Nights with the Chic Minimalist Table Lamp💡💫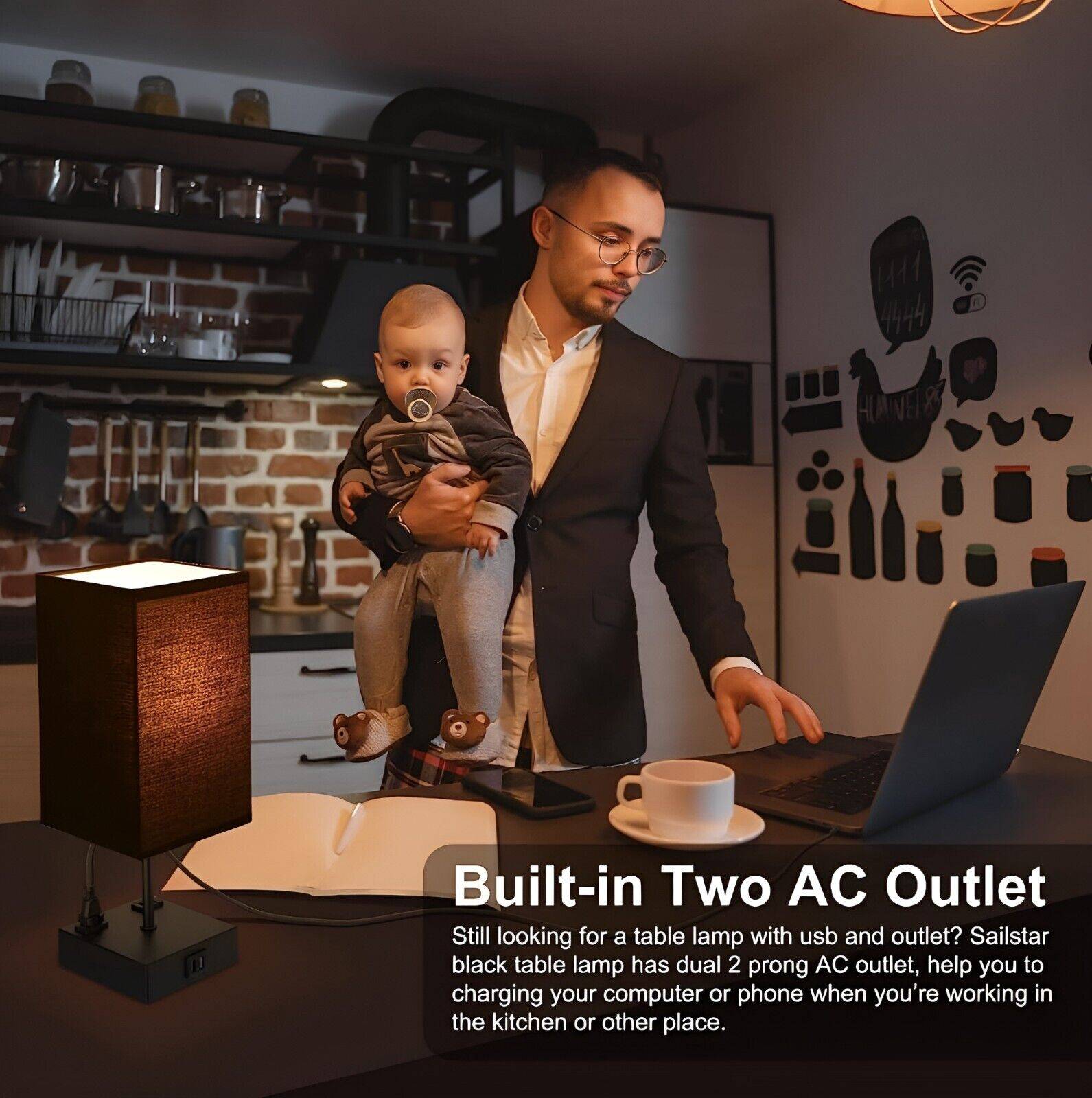 Unleash the essence of simple sophistication in your home with our stunning minimalistic table lamps! 🏠🔆

Elevate your space with their understated elegance, adding a touch of refined charm to any room. These lamps effortlessly blend functionality and style, providing a warm and inviting glow to brighten your surroundings.

Embrace the beauty of minimalism and transform your living space into a haven of modern chic. Illuminate your world with the essence of sophistication today! 💡✨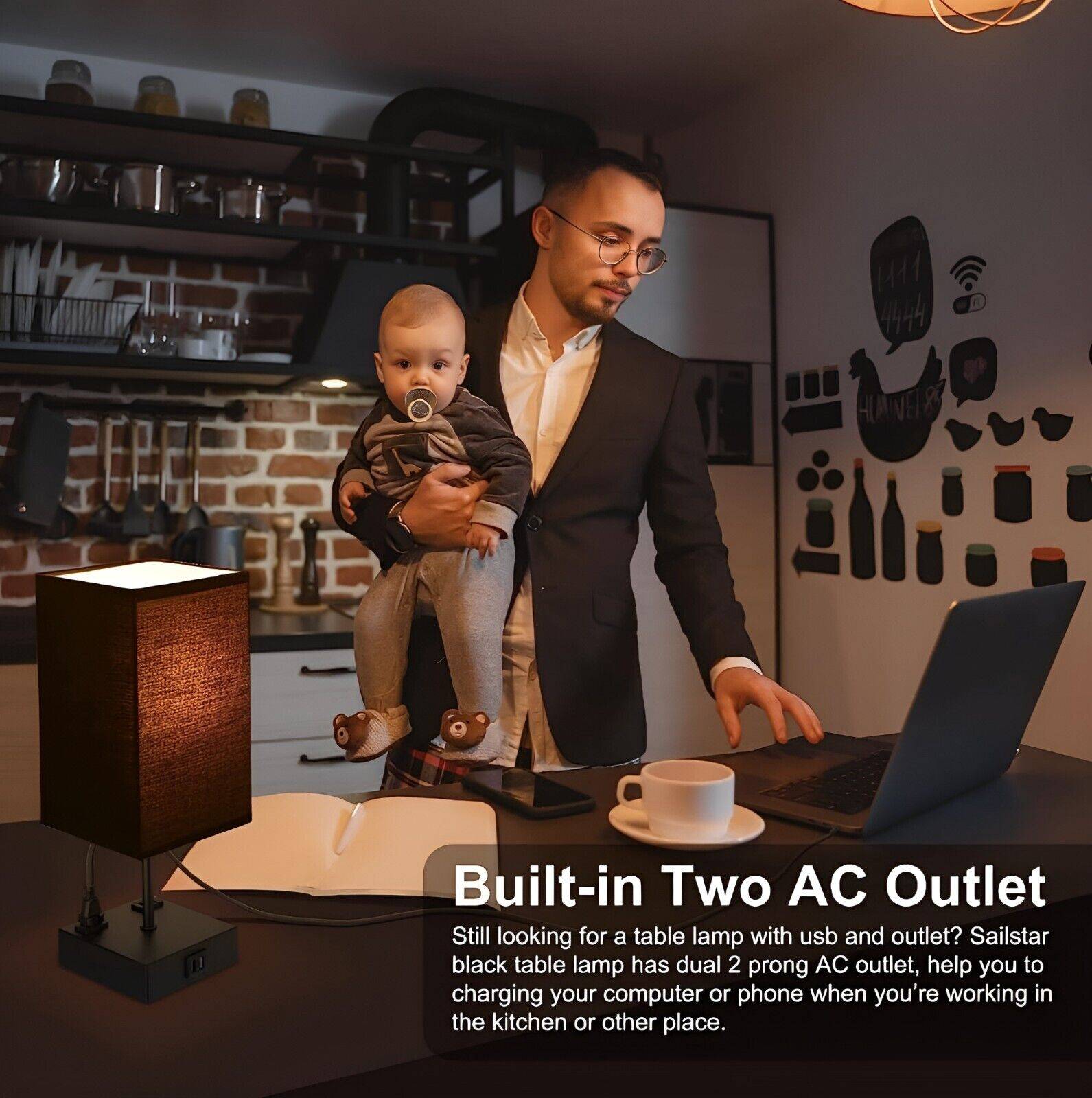 LOVED & TRUSTED BY HUNDREDS OF CUSTOMERS
DON'T JUST TAKE OUR WORD FOR IT...
BASED ON 100'S OF HAPPY DEWELPRO'S CUSTOMERS


"The lamp i purchased is an excellent addition to any room. Its three lighting options allow you to customize the illumination to your liking, whether you need bright light for reading or a softer glow for relaxing. The touch reactive feature is also a great convenience, allowing you to turn the lamp on and off with ease.The lamp itself is well-made and stylish, with a modern design that will complement any décor. It is also compact and lightweight, making it easy to move around as needed.The lamp's LED lights are energy-efficient and long-lasting, so you won't need to worry about replacing bulbs anytime soon. Additionally, the lamp's low heat emission means that it is safe to use for extended periods of time.Overall, I highly recommend this lamp to anyone in need of a versatile and stylish lighting solution. Its multiple lighting options and touch reactive feature make it a convenient and practical choice, while its sleek design will enhance the look of any room."

"So I bought this lamp with hopes that it would pair well with the smart bulb and echo dot, and I couldn't be any more satisfied! Here's why. Reason 1 the option at the base with a a/c outlet gave me options to connect my echo dot, reason 2 the 2 USB's also from the lamps base gave me more options to add a usb powered fan which gives it the perfect amount of power, and last but not least reason 3! The light it allows to emit with the smart bulb was perfect! Nothing feel like it's over restricting light just perfect to have by my side when I read I change color to a white color and when I game I go red. And everything is centered around this lamp."

"It works as intended, looks great, it is compact enough to fit on my tiny night table but big enough to light the room, the minimalist colors and style fit my decor, it arrived on time and set up was a piece of cake. It's my first night using it though, I'll update if it doesn't last or if I run into problems."

"The lamp is very nice and meet my expectation. But the delivery carrier, USPS, is not acceptable. I lived in a apartment community and notified to put the package in front of my door, but the USPS didn't do the delivery to the door and left a notice to request me to pickup at their post office."

"This lamp had everything I was looking for: touch-sensitive base, 3 brightness levels, dark shades so it doesn't look too bright when on, and a reasonable price. On top of it, it has 2 USB chargers and 2 outlets on the base, which makes it useful for charging the phone overnight. The touch functionality works perfectly, as seen in the video. The assembly was extremely easy and the packaging was neat. I use this lamp to have a cozy ambiance at night, and I usually set it to the least bright option when reading right before sleep. The only slight minor inconvenience (when set on the dimmest option) is that I have to touch it 3 times for it to go off and endure the brightness of the brighter setting, but it's really not a big deal, that's just how these things work. Overall, this is an amazing lamp."
"What can I say that isn't already in the title.This is a great bedside lamp, the different brightness settings are a nice touch."

"I'm a minimalist so I absolutely love this cute simple desk lamp. Great for working from home! The USB ports and outlets are chefs kiss!"

"This is a nice little lamp that can be used as a bedside lamp, but as an accent in other areas as well. We also found this works well for our coffee nook, or in a powder room on the counter. It is a three way lamp, so it can be used as an accent lamp on bright, or to light up a dark corner at night on low when you don't want a bright light all the time.Notice it's size as it is a smaller lamp, so order accordingly. It is just under 15" tall so it will fit nicely in areas where a larger lamp won't. It comes packaged nicely and was a breeze to put together. It works well with the slightest touch.You just can't seem to get enough USB ports anymore. So, it is a bonus that this comes with two Power outlets on top, and USB outlets on the front, making it a great lamp for a "charging" nook for all these new electronics we carry.."
100% Satisfaction

Guaranteed
Industry-Leading Response Times
90-Day Money Back Guarantee

100% money back guarantee
100% Satisfaction

Guaranteed
Industry-Leading Response Times
90-Day Money Back Guarantee

100% money back guarantee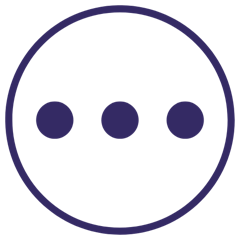 🌟 Adjust the lamp's brightness to create the perfect ambiance for reading, studying, or relaxation.
🔌 Conveniently charge your devices right from your bedside without the need for extra adapters.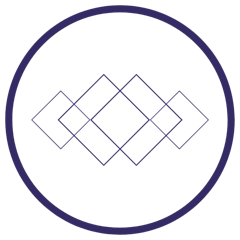 💡 Choose from modern, traditional, minimalist, or decorative designs to complement your bedroom decor.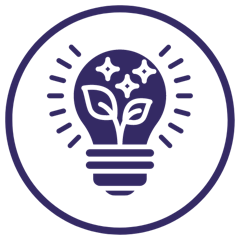 Energy-Efficient LED Bulb
💡 Save energy and enjoy a long-lasting light source with the integrated LED bulb.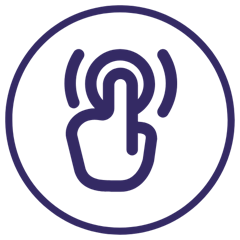 ✋ Turn the lamp on/off and adjust settings with a simple touch for effortless operation.
Product not what you thought?
WE HAVE A 90 DAY RETURN POLICY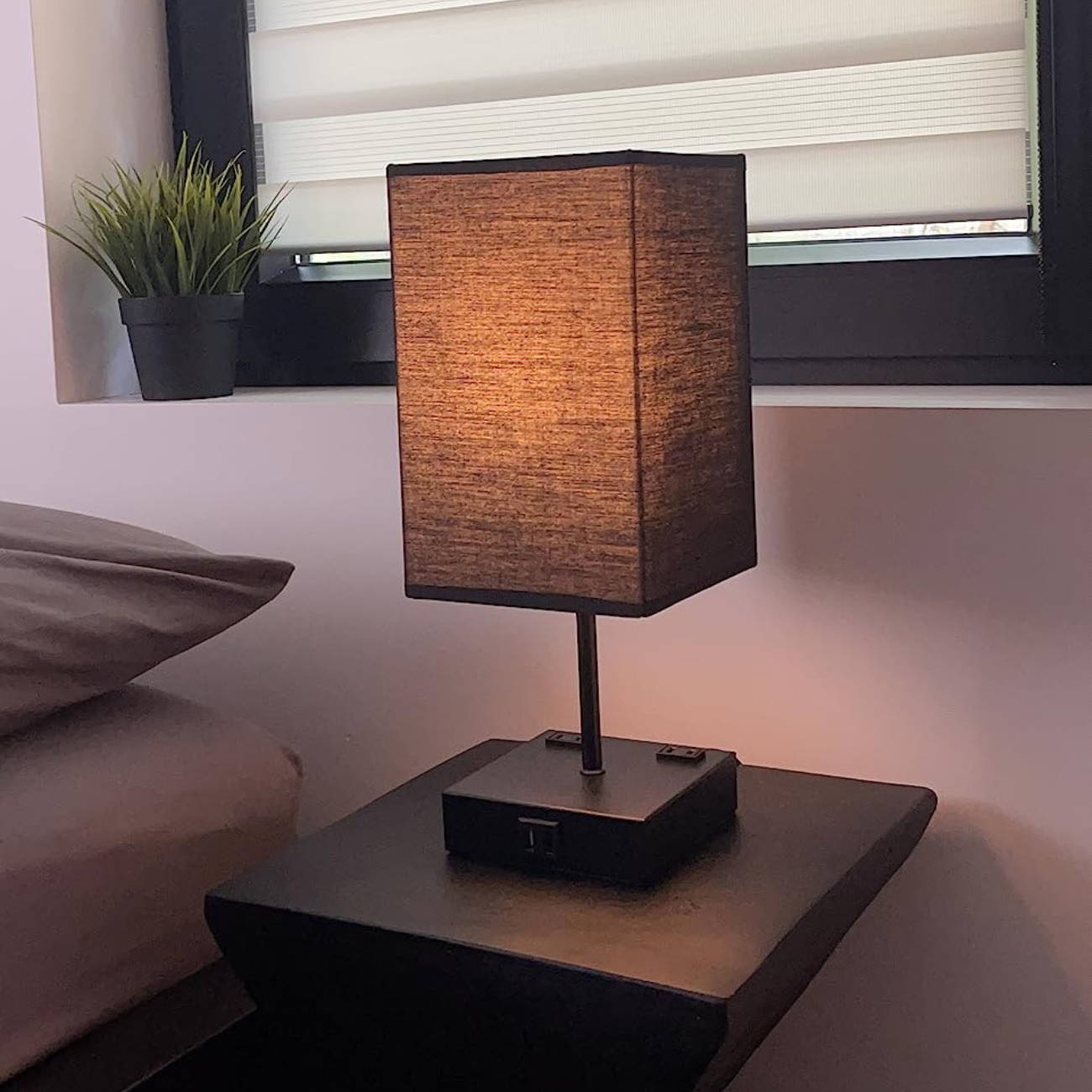 Product not what you thought?
WE HAVE A 90 DAY RETURN POLICY
FREQUENTLY ASKED QUESTIONS
Can't find question? Contact us at info@dewelpro.com

What is the power source of this table lamp?
The power source of this table lamp is electricity.
Does the lamp come with a warranty?
Yes, the table lamp comes with a manufacturer warranty of 1 year.
Can I adjust the brightness of the lamp?
Absolutely! The table lamp features a 3-way dimmable touch control, allowing you to adjust the brightness to your preference.
What are the special features of this table lamp?
The table lamp has several special features, including a stylish Black Lampshade, a 360° touch control for easy operation, and it also offers 2 USB ports and 2 outlets for convenient charging and connectivity.
Is the lamp energy-efficient?
Yes, the table lamp is Energy Star certified with a 10-star rating, ensuring energy efficiency and eco-friendly operation.
What material is the lamp made of?
The table lamp is constructed with high-quality metal material, ensuring durability and a sleek appearance.
Can I use this lamp in the bedroom?
Absolutely! The table lamp is designed for use in various rooms, including the bedroom, and its adjustable lighting technology with 3 settings makes it suitable for different lighting needs.